Is everyone else busy baking like me? OK this week has been a little slow, but last week I baked at least two things every day! Oh the dishes!!! Thank god I have a dishwasher!
One of the recipes I tried last week was Eggnog Pound Cake. I didn't find any I liked on
Pinterest
, so I googled it and came up with a wonderful recipe! Actually the original recipe calls for vanilla eggnog which I had no idea they even made. Here is the original recipe from
Smells Like Home
.
Eggnog Pound Cake
Ingredients:
3 cups of all purpose flour
2 teaspoons baking powder
1 teaspoon salt
1/2 teaspoon cinnamon
1/4 teaspoon nutmeg
1 cup (2 sticks) butter, room temperature
2 cups granulated sugar
1 vanilla bean pod, split and seeds removed
(I didn't add this because I didn't have it)
3 large eggs, room temperature
1 cup of eggnog
(original recipe calls for vanilla eggnog)
1/4 teaspoon eggnog flavoring or 1 teaspoon vanilla and 1 teaspoon rum extract
(I only had vanilla)
Pre-heat oven to 350 degrees
Grease bundt cake or two loaf pans
(I used two loaf pans)
In a bowl mix together flour, baking powder, salt, cinnamon and nutmeg. Set aside
Cream together butter, sugar and vanilla for about 5 minutes
Beat in 1 egg at a time, scraping bowl after each addition
(I just use my scraper paddle attachment)
With mixer on low, alternate adding flour mixture and eggnog
Spoon batter into pans and level with scraper
Bake for 45-50 minutes, or until toothpick comes out clean
Let cool for 10 minutes
This is linked up with: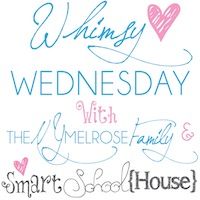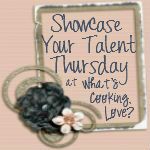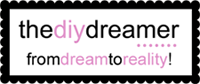 and
Carole's Chatter