My goodness! Have you guys heard of
Influenster
? I forget who sent me to that site but I signed up. Played around and filled out some survey type things.
And wouldn't you know it they sent me a beauty blogger box to review. Now I'm not a beauty blogger. Far from it. I barely wear make up, or ever do my hair. I have no idea how I was chosen. I think they took one look at my picture, saw that I lived with only boys and felt bad for me.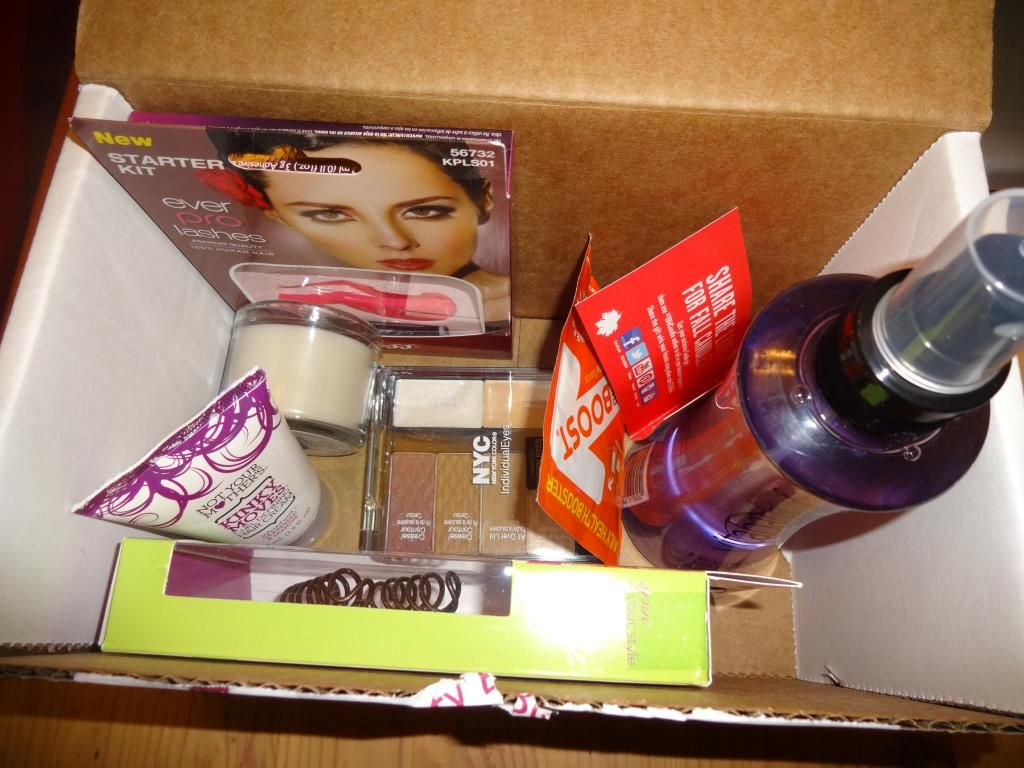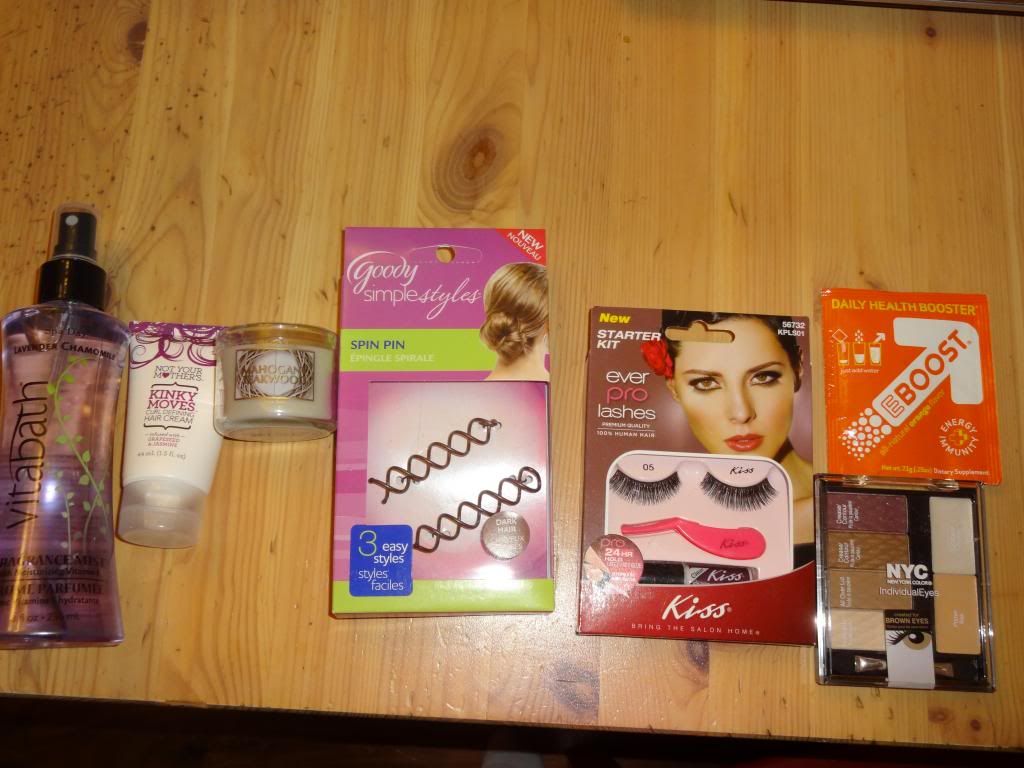 Look at all the stuff they sent me!
My favorite thing is the
Bath & Body Works
candle! It's a scent I would have never picked out myself but now I love it! It's called Mahogany Teak wood Even my husband doesn't complain when I light it. He normally does because I pick out "girly" candles.
I also received:
Kiss Ever PRO Lashes
- Which I must suck at beauty cause they fell off. Maybe I wasn't doing them right? I did read the instructions though
NYC New York Color Individual Eyes
- Was great eye shadow Just wish I would have gotten on for green or blue eyes not brown. Maybe I will have to go buy one for green eyes and see if I get better effects.
Goody Simple Styles Spin Pins
- Great concept, probably works wonderful on thicker hair. I have such fine, thin baby type hair it didn't hold. Although nothing holds in my hair. I gave this to one of my sisters to try and she loved it. Held her hair all day while at work.
Not Your Mother's
Kinky Moves Hair Defining Creme
- Again is probably awesome, but I don't have curly hair. I tried it on my son (shhh don't tell him!) and it worked great. Didn't leave his hair "crunchy". I ended up giving this to my sister with very curly hair.
Vitabath Fragrance Mist
- I received one that is a lavender chamomile scent. Not my favorite but still smelled nice. I sprayed it on my baby's bed to help him sleep and it seemed to work pretty good. I did see that had one that smelled like cupcakes. I'd like to try that one for sure!
All in all its pretty cool to get free stuff, try it out and give my opinion on it! If you'd like to sign up for
Influenster
send me your email and I will send you an invite!