It's the baking time of the year!!! Although any time of the year is baking time for me! Bahaha but now I can bake and give them away as gifts!
I found this recipe on
Pinterest
of course! I can find everything there I swear! and these cookies are delicious! My husband, who doesn't even like eggnog tried them (before I told them what was in them) and loved them!
Soft Eggnog Cookies
from
Six Sister's Stuff
Ingredients
1 1/4 cups of sugar
3/4 cup butter, softened
1/2 cup eggnog
1 teaspoon vanilla
2 egg yolks
2 1/4 cups flour
1 teaspoon baking powder
1/2 teaspoon cinnamon
1/2 teaspoon nutmeg
Directions:
Pre-Heat oven to 300
In a large bowl, cream butter and sugar together until light and fluffy. Add eggnog, egg yolks, and vanilla. Beat together until smooth.
Add baking powder, cinnamon, nutmeg and flour.
Stick into the refrigerator until cool.
Dropped rounded teaspoons (I used my cookie scooper) onto a greased cookie pan.
Bake for 17-22 minutes (I did 20 minutes) or until bottoms are light brown.
Put onto a cool, flat surface. They will burn if left on the pan.
The recipe also calls for a frosting, which I made and found it too sweet. It did make the cookies taste good, just too sweet for my taste, even though I only did half the sugar. Maybe I will have to play around with it a little and tweak it.
Eggnog Frosting
3 cups of powdered sugar
1/4 cup softened butter
1/2 cup eggnog
Beat together the powdered sugar and butter until well blended. Slowly beat in eggnog until icing is smooth and you get the consistency you are looking for. More eggnog can be added for thinner, and less eggnog for thicker frosting.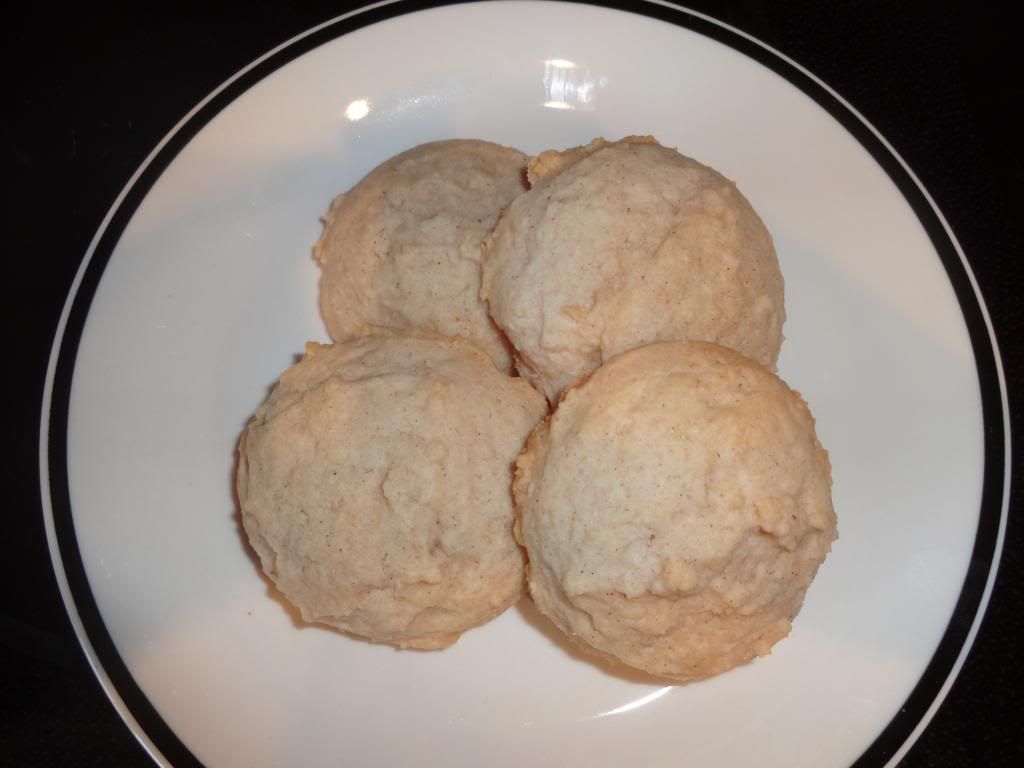 These are linked up with: