Happy New Year everyone! It's the last day of 2012!!!! We don't have any plans, life of a parent I guess. I will be doing a Christmas recap post this week also.
But for today's
Monday Listicles
,
Stasha
with the help of
Kate
from
Can I Get Another Bottle of Wine with My Morning Quiet Time
has come up with 3 different topics to chose from. 10 Tweets, 10 Thing's Totally 80's or 10 Crush's.
Since I was born in the 80's, My list would mostly be kid toys, so I am going with 10 crush's. Cause why not look at hot guys on the last day of the year.
10 Crush's
1. Ryan Reynolds
By the way I just watched a movie called The Nines with him in it. It was intriguing and I didn't even go on
pinterest
during the movie!
2. Jason Statham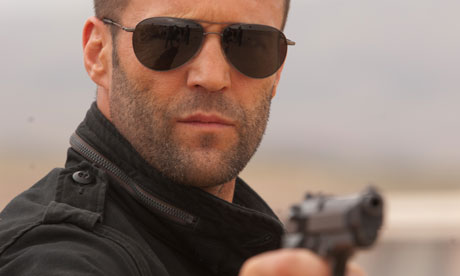 My son was named after one of his characters from Death Race. Oh and he says my name a lot in his british accent in Transporter 2.
3. Jason Aldean
I do love cowboys
4. Luke Bryan
And country boys
5. Ryan Gosling
He's hunky and I love the Hey Girl pictures
6. Mark Wahlberg
7.
Chris Hemsworth
His brother isn't too shabby either
8. Josh Lucas
Love the blue eyes!
9. James Marsden
Again with the blue eyes!
10. Chris Evans
I am obviously obsessed with J names... maybe that's why my kid's have J names.... and that's awkward...
Hope you have a wonderful New Year's Eve!