Happy Christmas Eve!!! Hope everyone is ready for Christmas. I am finishing up wrapping, baking and getting things together. It's the first year Jakah kinda understands what is going on. He asked Santa for a specific present and it happens to be what Santa is bringing!!! So excited for tomorrow morning! I am charging up the video camera so I can record his face and reactions!
Anyways
The Sarcasm Goddess
set up an amazing Secret Santa Ornament Exchange, and I was lucky enough to be a part of it!
I received an amazing ornament from
Laura
at
Catharsis
. It is a beautiful little angel made from a piece of dish plate. I just love it! And it's so nice to have something girly on my boy tree!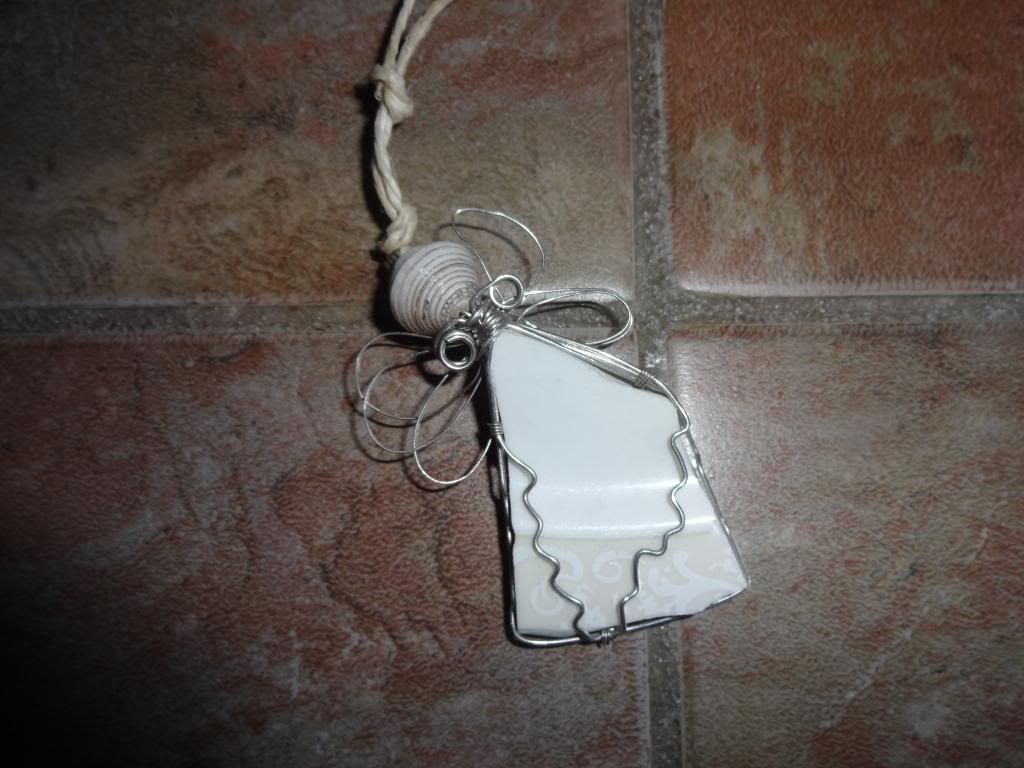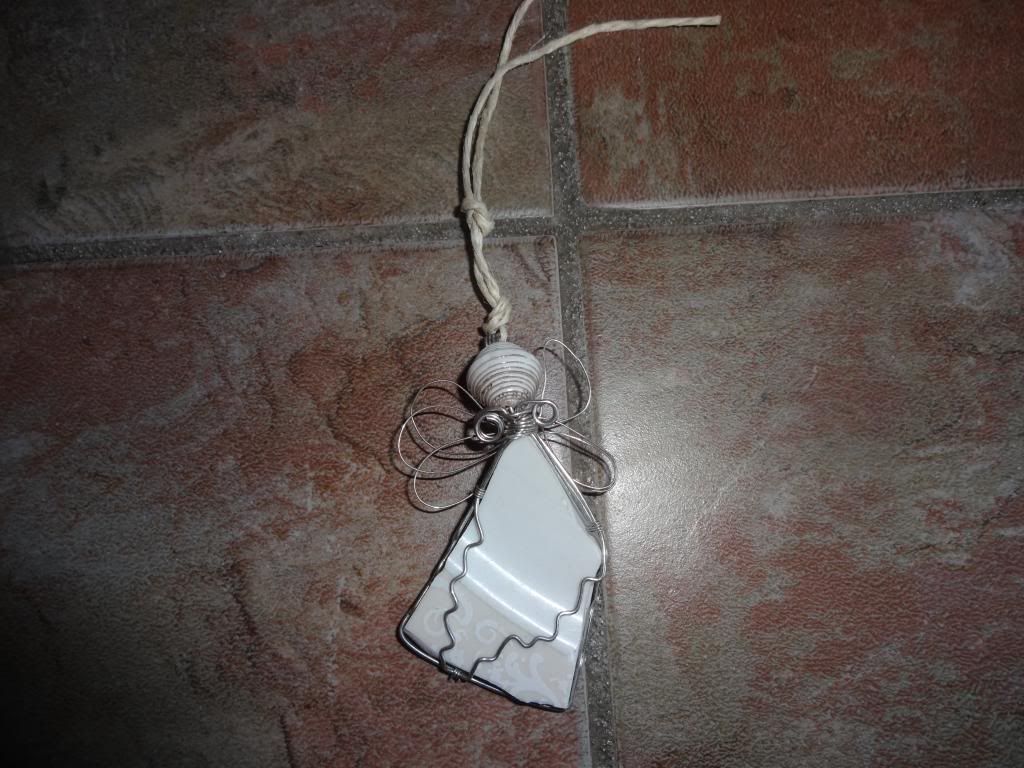 I sent two ornaments to
Kristin
from
That Unique* Weblot
. I couldn't decide what to send her, that's why she got two! Hope she likes them!
Kelly
from
Writing Down To The Bones
suggested the topic 10 Ornaments and then memories behind them for this week's
Monday listicles
.
Unfortunately I didn't put any of my amazing ornaments out this year. Between a 2 year old, a baby, a dog and a tiny charlie brown tree I just couldn't risk the chance of having ornaments broken. So I just have a few plastic and little (light weight) ornaments on the tree.
Well I hope everyone has a very Merry Christmas! And enjoys the time with family and friends.!
This is linked up with Stasha at The Good Life for Monday Listicles and The Sarcasm Goddess