Holy Moly people did you know that Christmas is in 5 days! EEEEKKK!!
Luckily I am 95% done with wrapping and all done with shopping! Yay me!
Now I can work on the baking! Last week my mom needed something to take with her to a church potluck. And it's not really a secret that she doesn't like cooking or baking much. I wanted to try out a recipe so I offered to make S'more Brownies for her to take.
I found this recipe at
eMeals.com
and it was super easy to make! Just what you need around the holidays
S'more Brownies
by
eMeals.com
Ingredients:
1 box of fudge brownie mix (plus the water, oil and eggs the box calls for)
2 cups of mini marshmallows
4 sheets of graham cracker, broken into pieces
2 milk chocolate bars, broken into pieces
Prepare brownies according to the directions on the box. Bake according to the box - Mine was at 350 for 40 mins.
Remove brownies from oven, and turn oven onto broil
Spread marshmallows and graham crackers over the top of the brownies.
Broil for 30 seconds to 1 minute, until marshmallows are golden in color (watch carefully so the graham crackers don't burn)
Remove brownies from oven, and add pieces of chocolate on top.
Taaa Daaaa! How simple and easy is that?! and super yummy!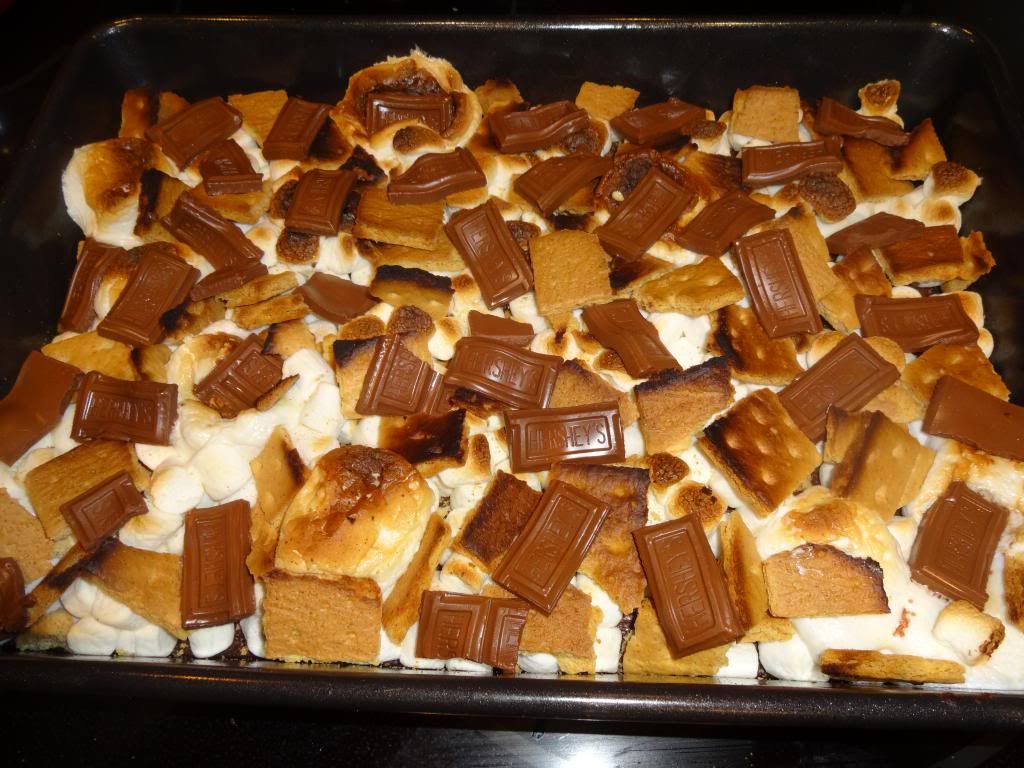 These are linked up with: