Growing up, my husband had a John Deere pedal tractor and trailer. He loved it. he would spray paint it a new color every week. After having our first son, he told me he wanted to get one for him. We've been on the look out for a couple of years. You can buy them new, but most the parts are plastic and just don't look as cool.
After years of searching I drove by an antique store and saw one outside. I couldn't stop then since I had both the boys with me, so I went home and told my husband. Luckily we were able to drive straight back over. He went and checked it out first. Came back to the truck and I did a little research on my smartphone (you know, the one my husband didn't want to get but has saved us money, time and helped us not get lost!) Turns out it was on from the 1950-1970's. They built one model and its die cast steel. The same kind my husband had growing up.
I ran into the store to see how much it was. These things are pricey on Ebay and other sites. Luckily it was $165 for both the tractor and trailer. It needed a little work, but nothing my husband couldn't handle. I bought it and somehow snuck it into the truck without Jakah seeing it.
Then started a few months of restoring it. We had to keep it at my parents house, so that Jakah wouldn't see it. Casey went over just about every weekend to work on it for a few hours. I ended up ordering new parts for it. It needed new tires, and we wanted a metal seat and steering wheel. Finding parts proved a little more difficult, but we finally found them. Had to order them from this lovely older man in New York. He was so nice, but I was worried he would send the wrong parts. Nope! They arrived and were exactly what we ordered.
By the way, this project was not cheap or thrifty. It ended up costing us more than buying a new one, but it was important to us to restore it correctly. Hopefully someday it can be passed onto grand kids. (yes we plan on keeping it that long. These are rare and worth a lot of money restored)
Before Pictures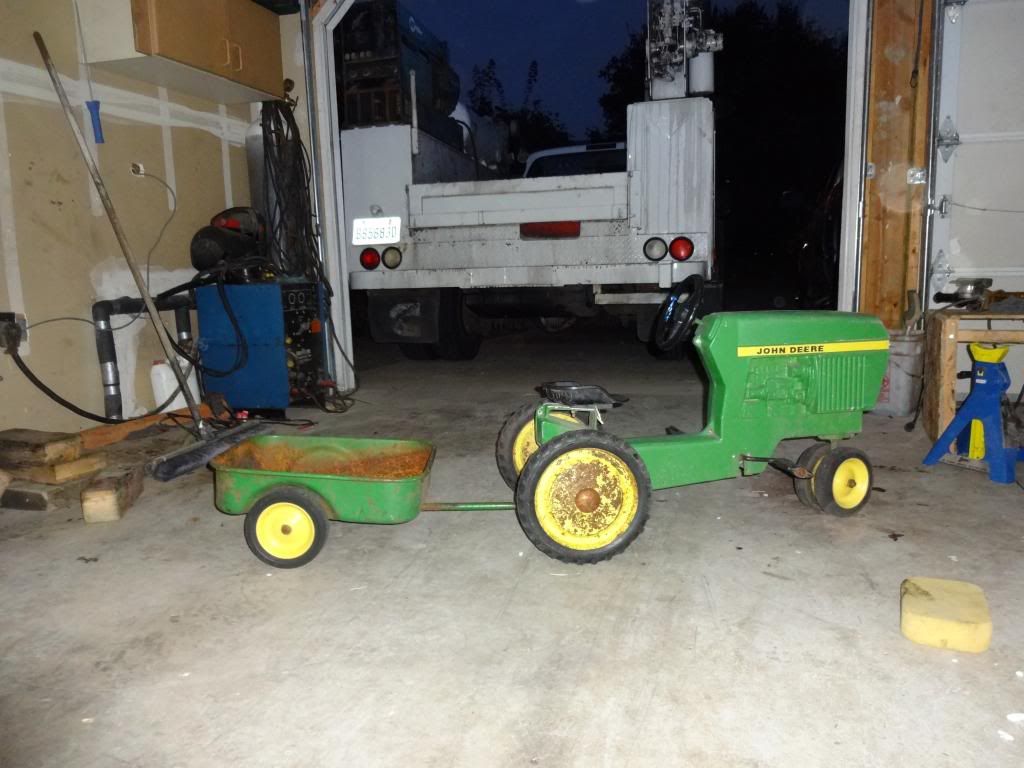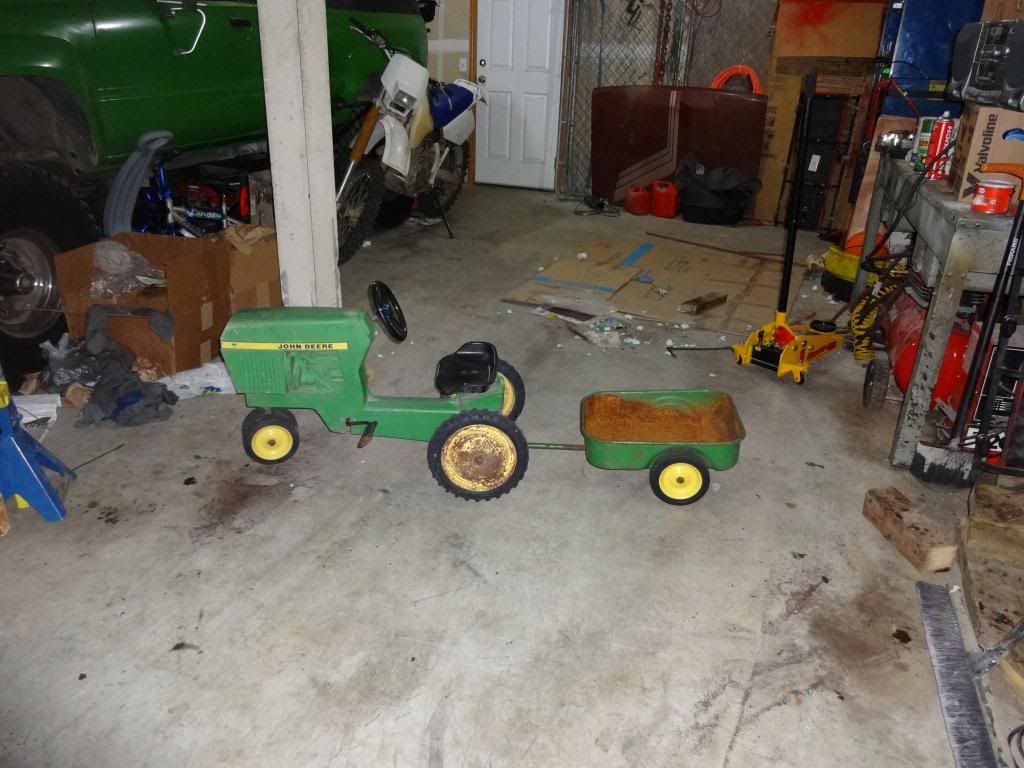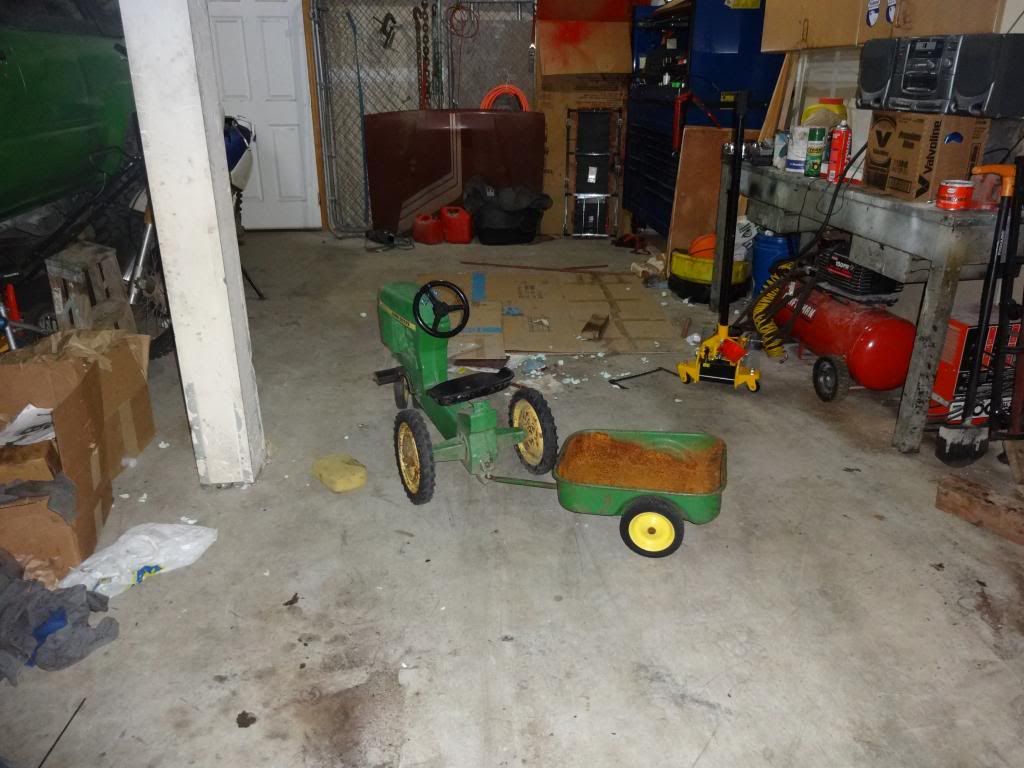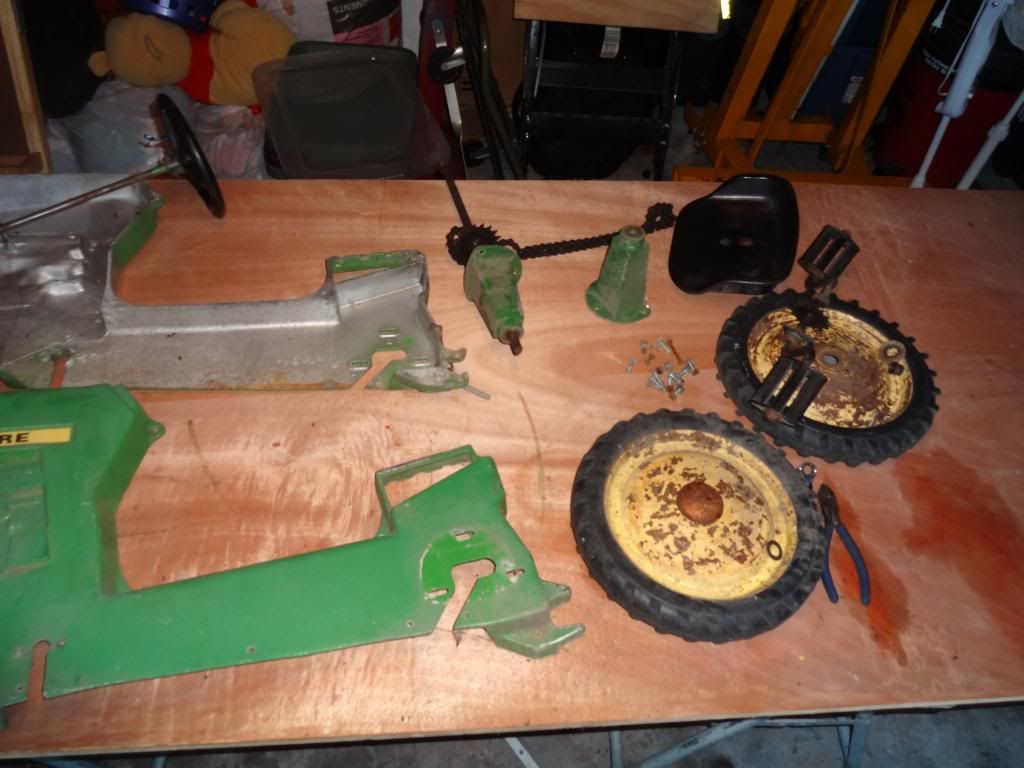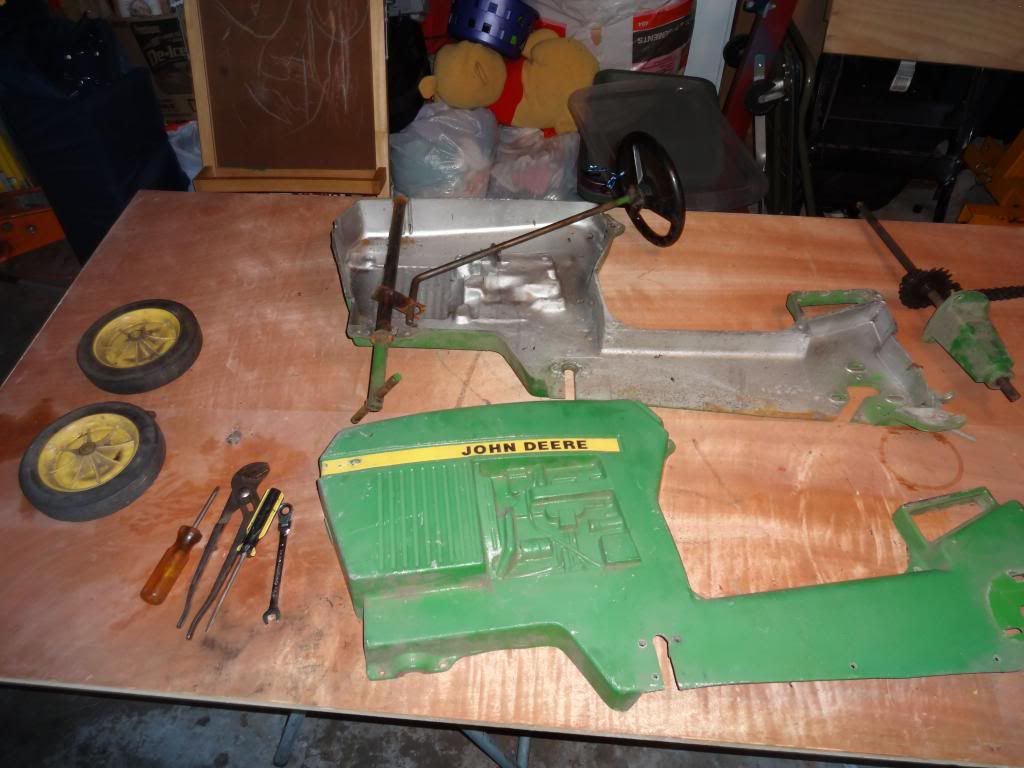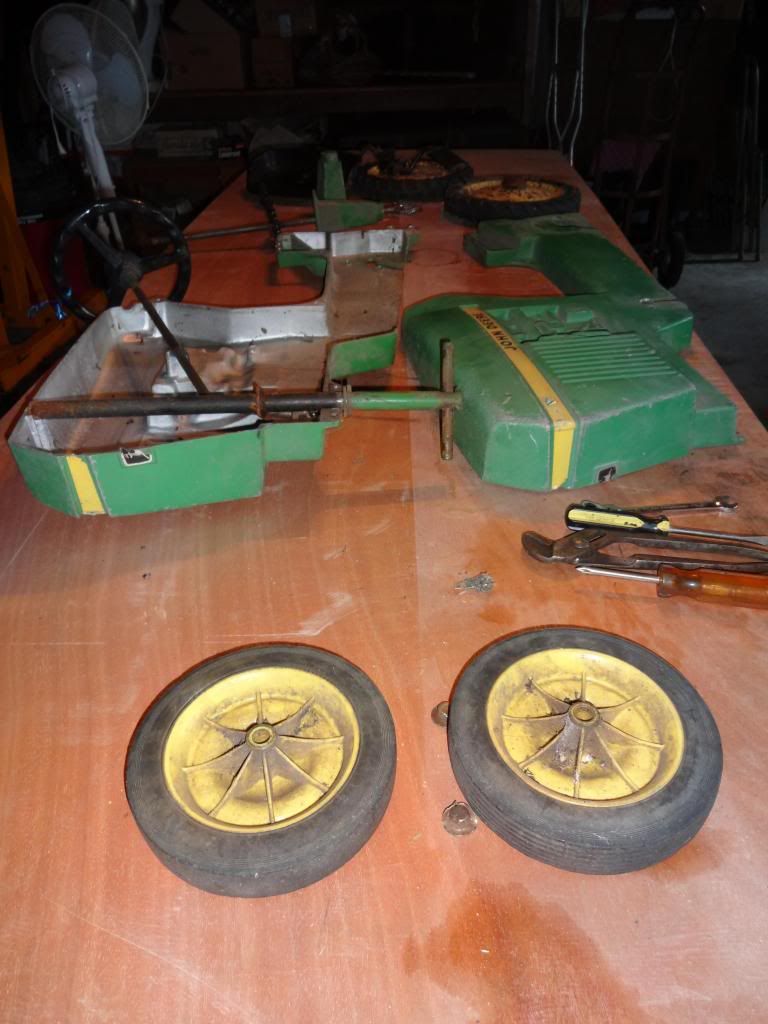 Restoring Pictures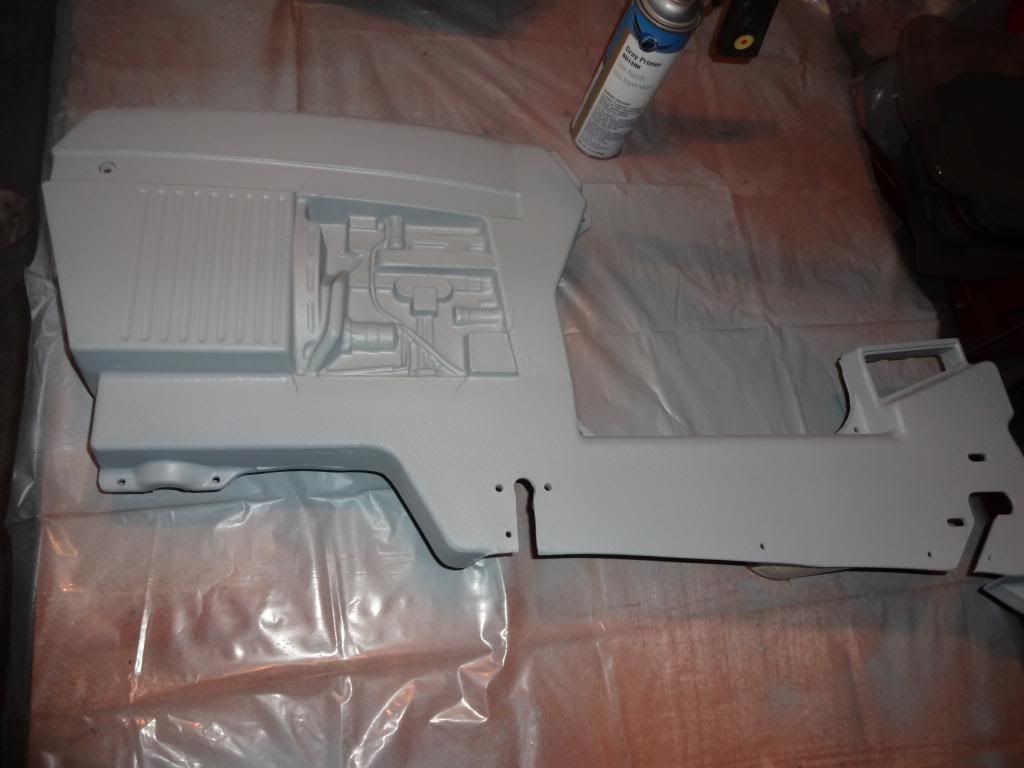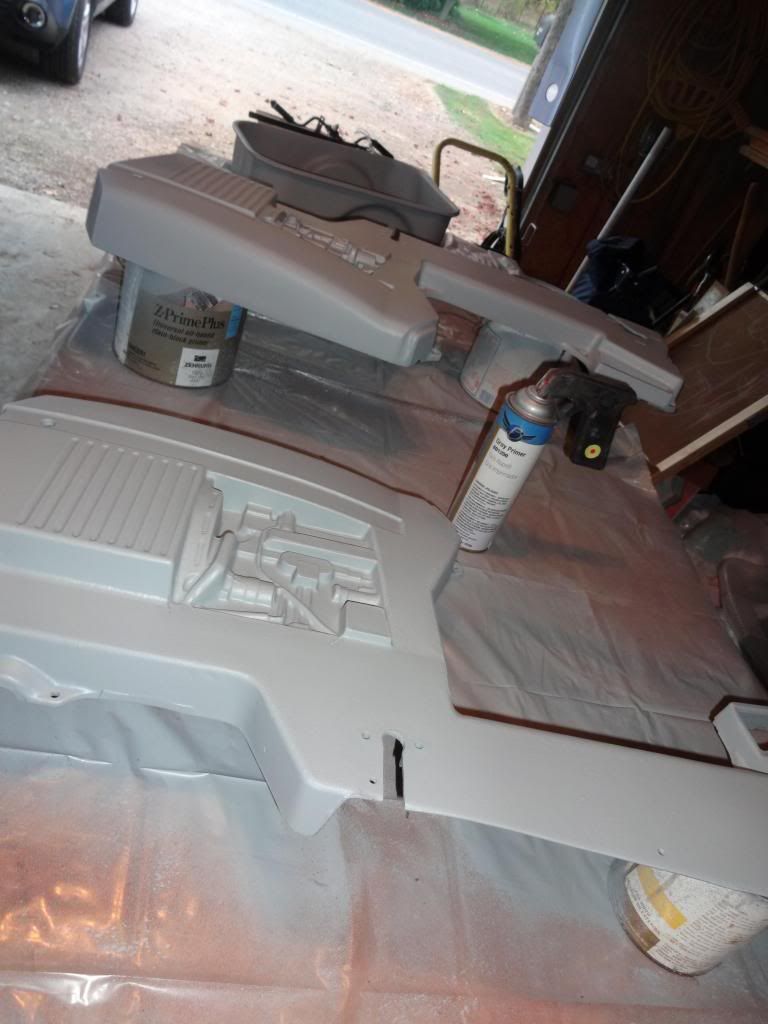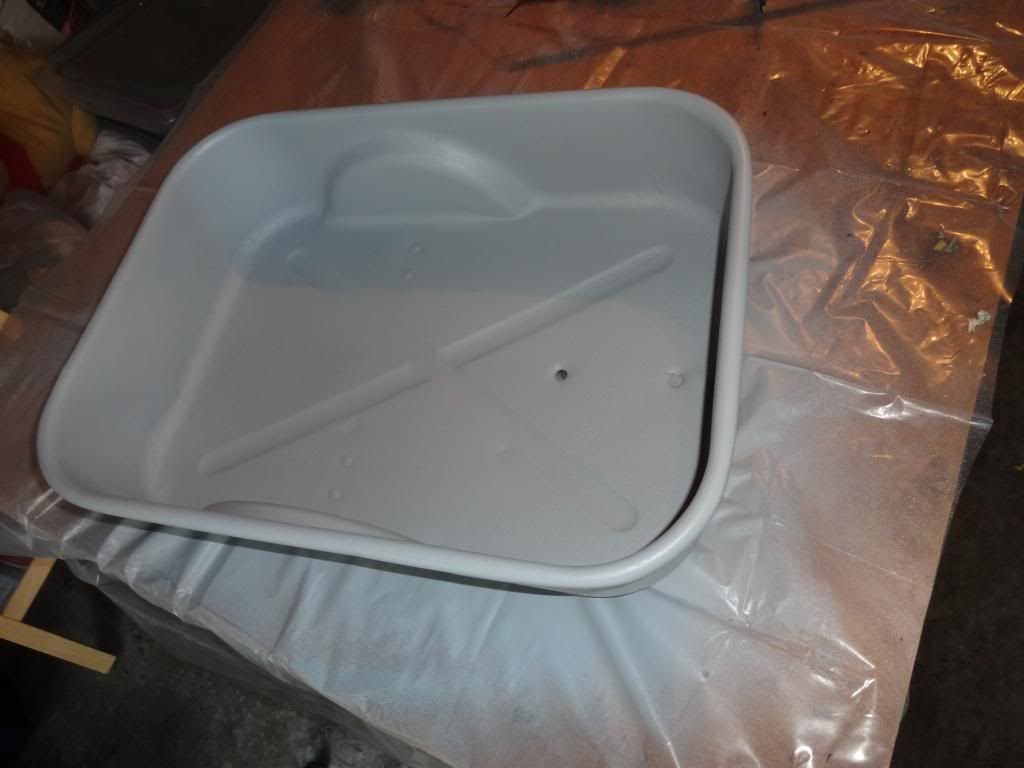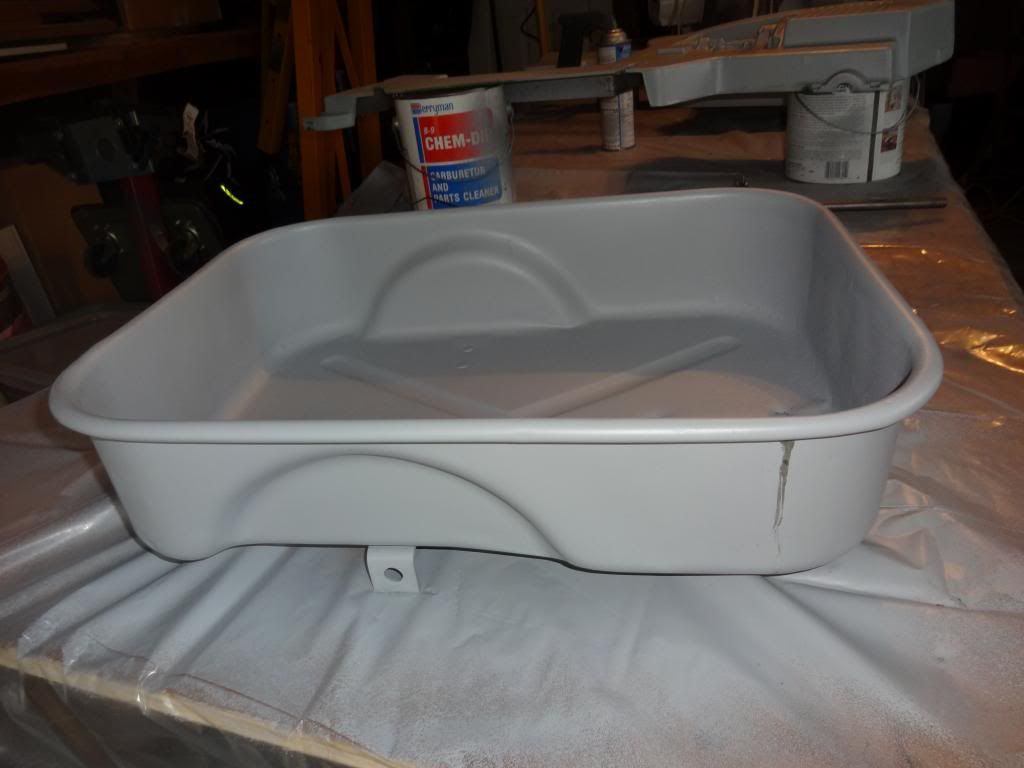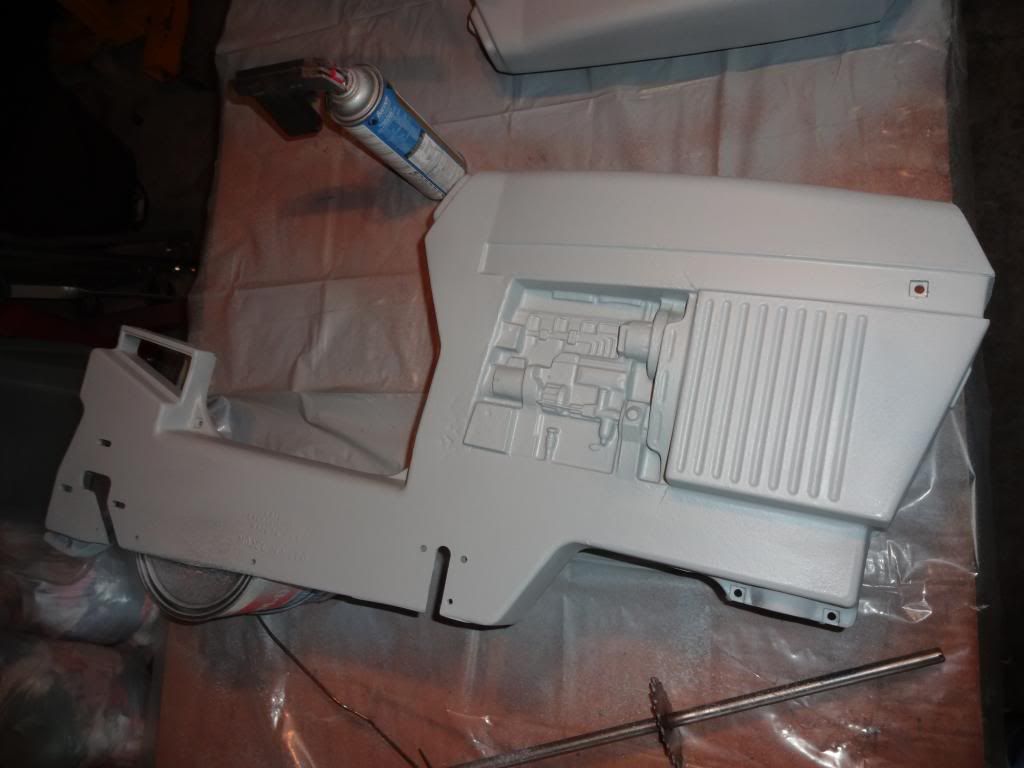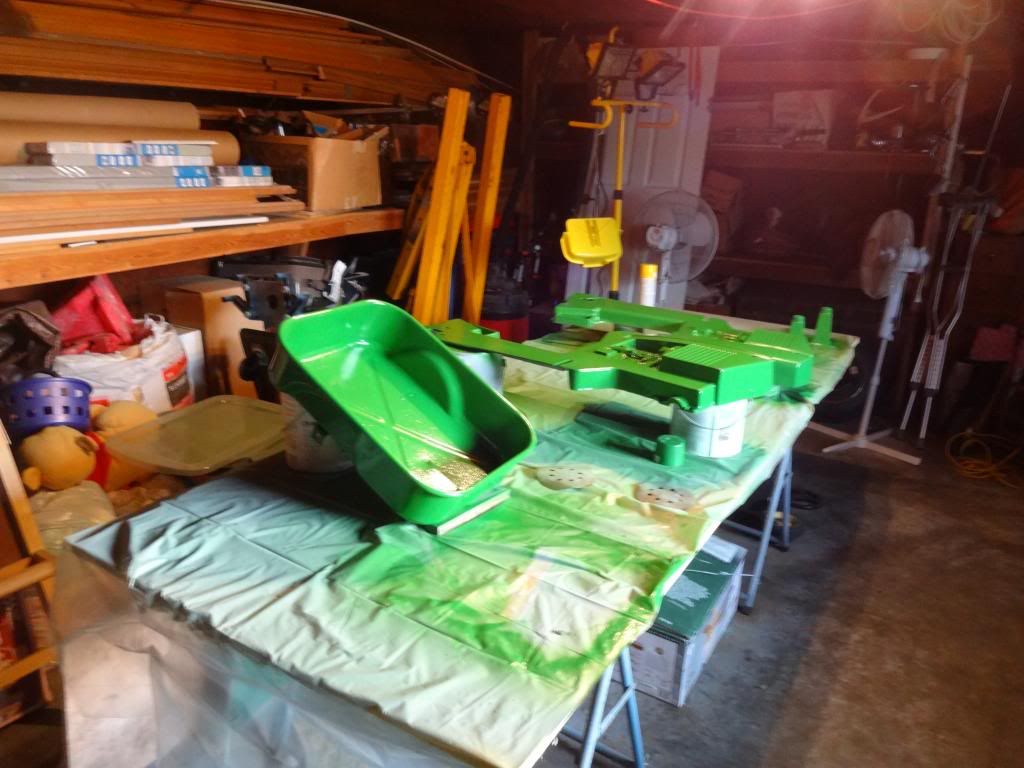 After Pictures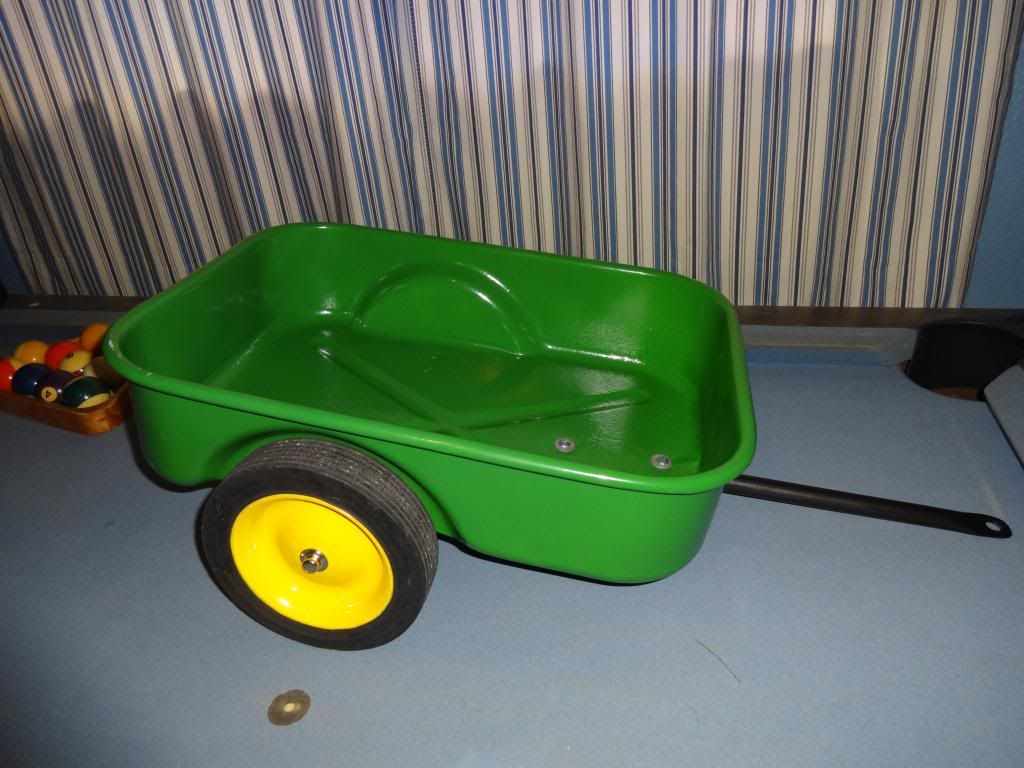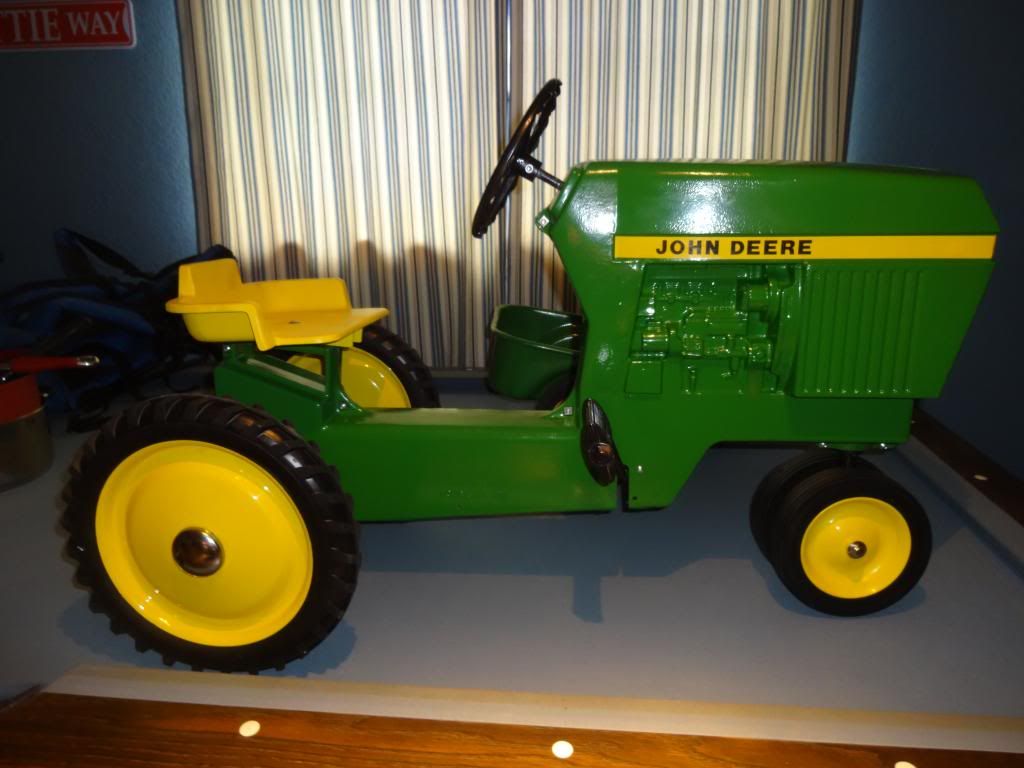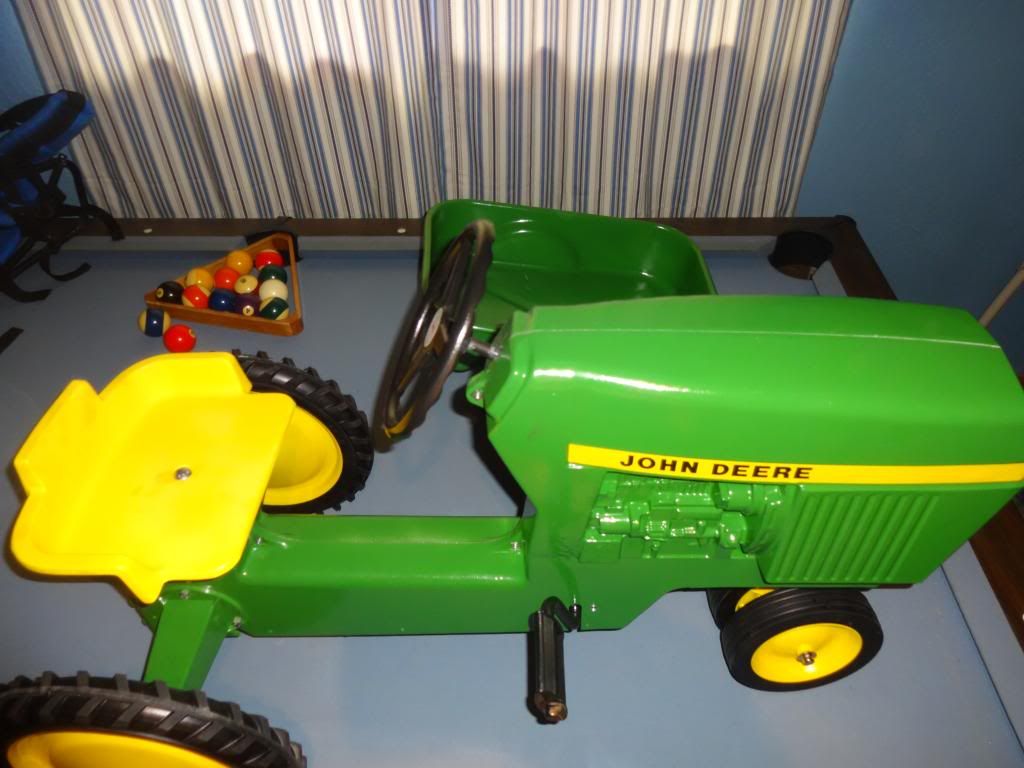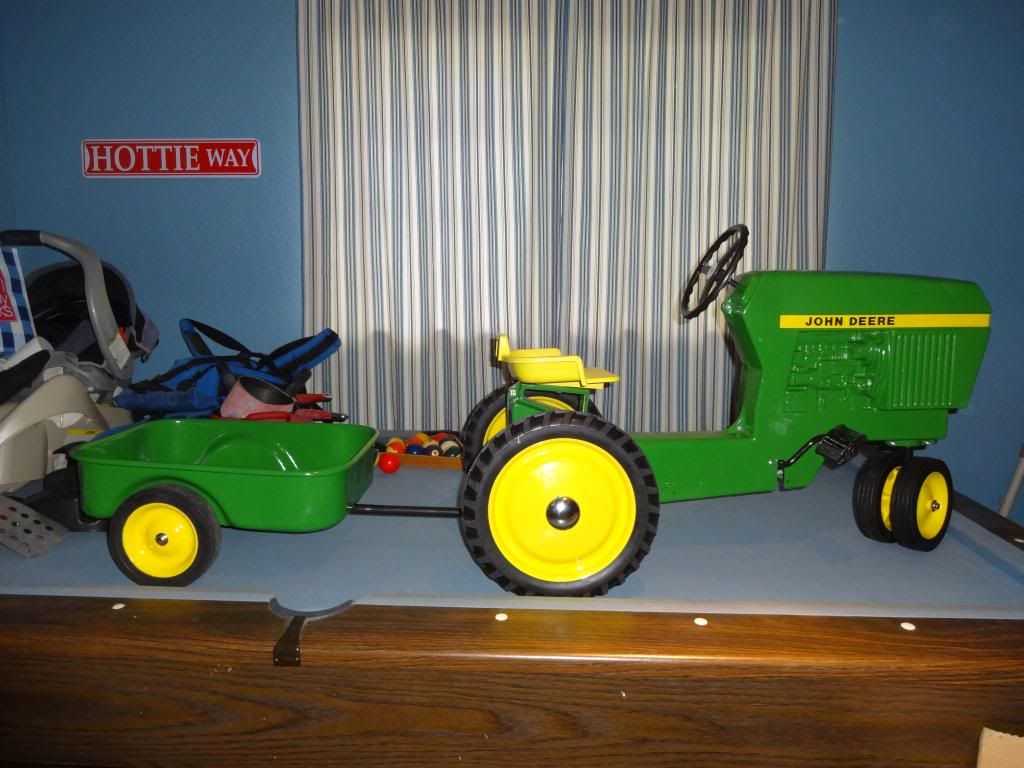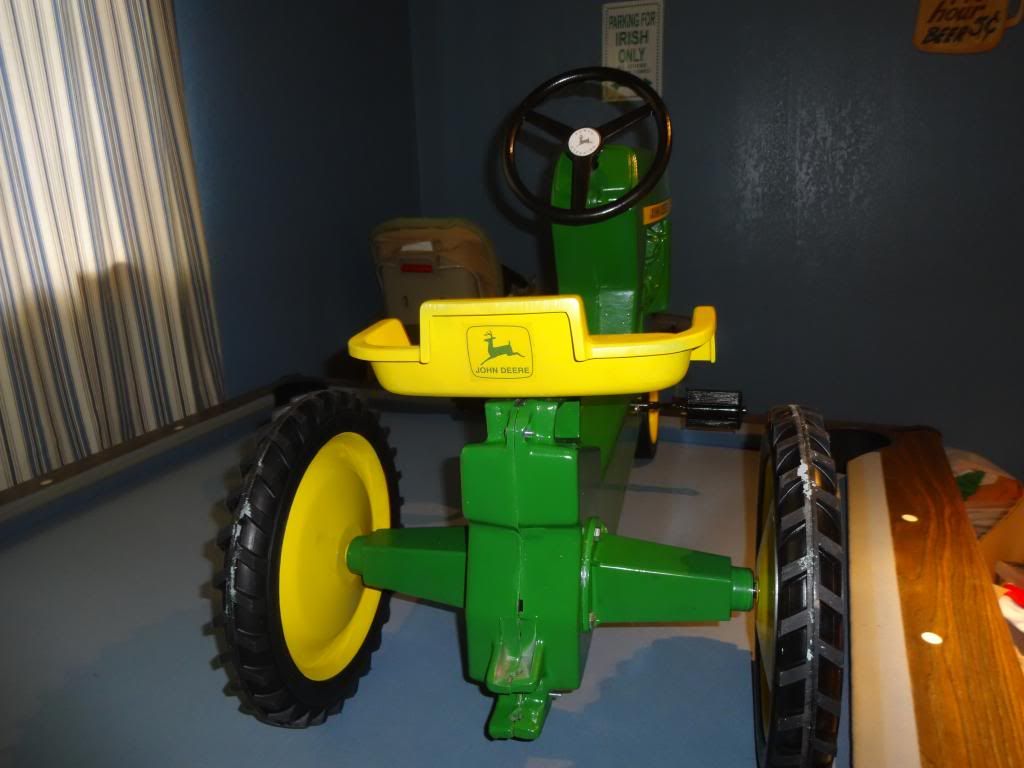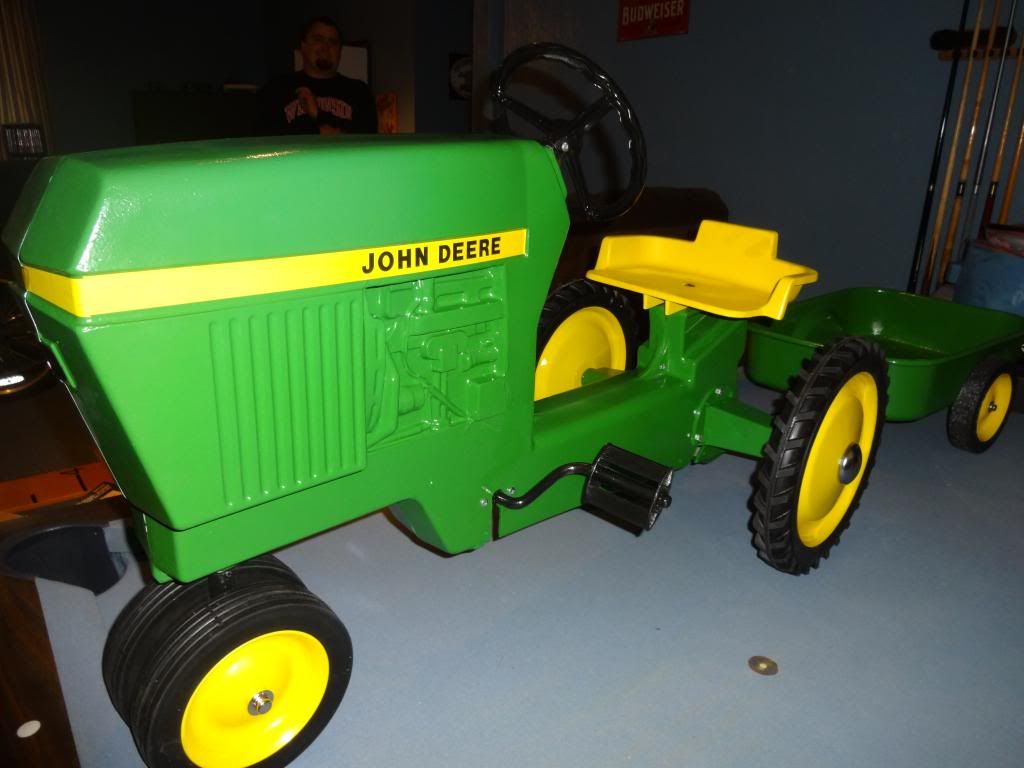 My husband is very proud of the job he did, and I think its beautiful. (no I never thought I would call a tractor beautiful)
And the look on Jakah's face when he opened it was priceless
Now I have to find another on for Jensen, good thing I have a few years!