Happy Monday!!! How was your weekend? It's still cold and so foggy here!
This week
Stasha
from
The Good Life
has asked us to show her what's in our closet. I took a few pictures, and its scary!
So let's play I Spy! Can you find....
10 Things In My Closet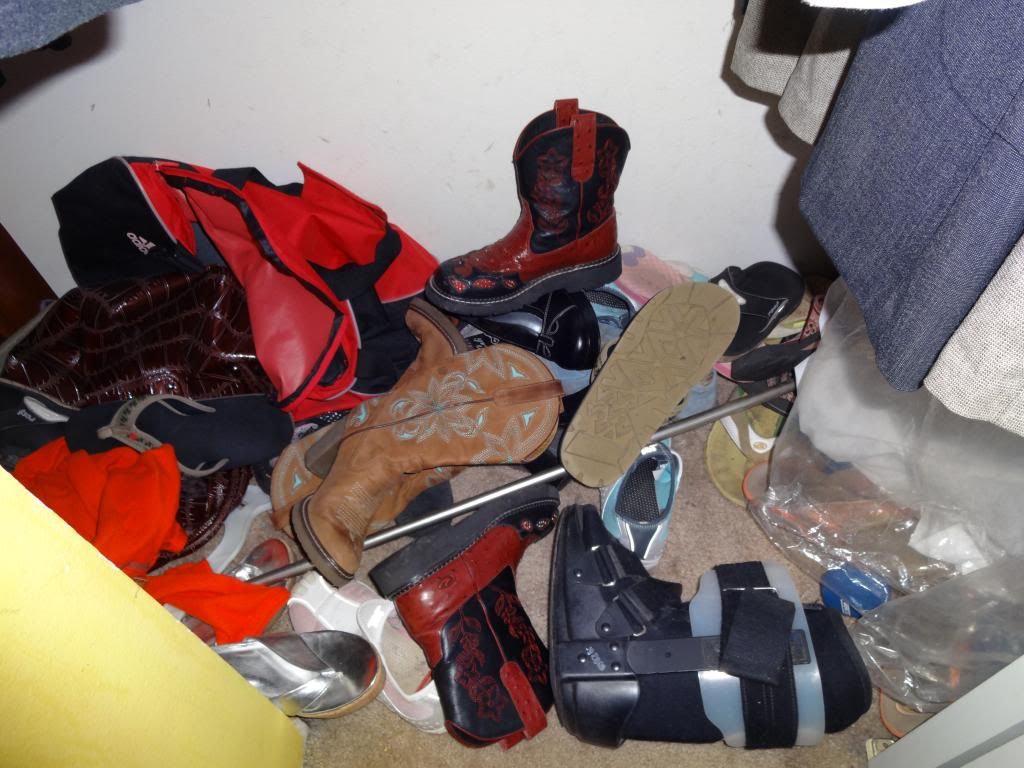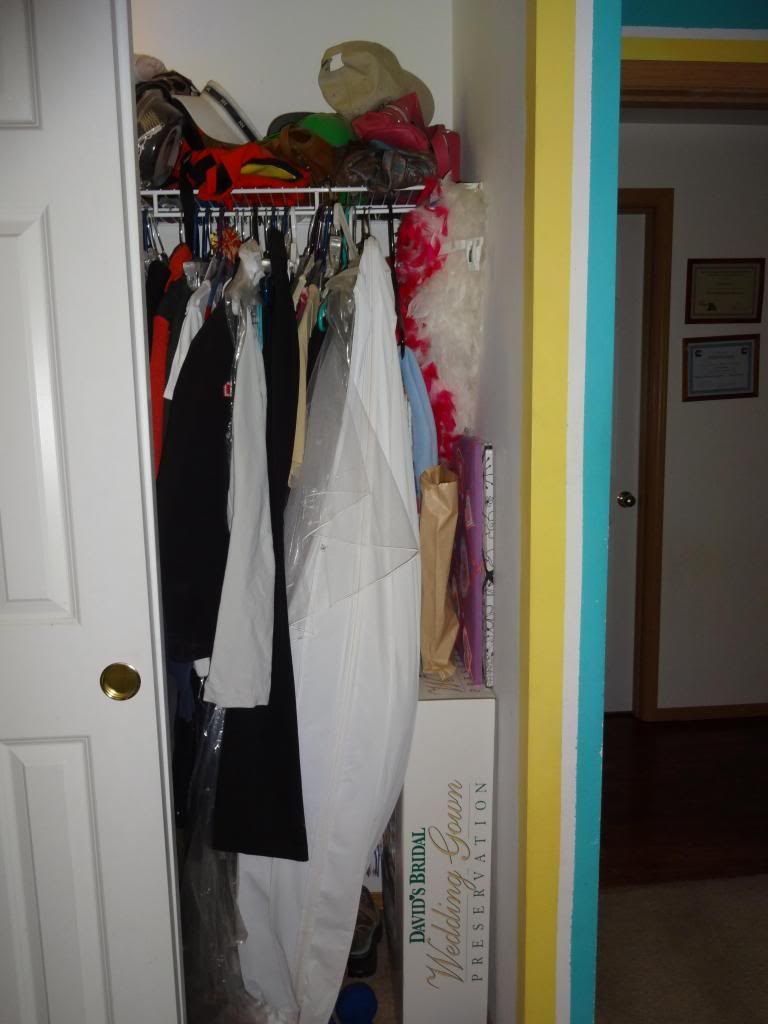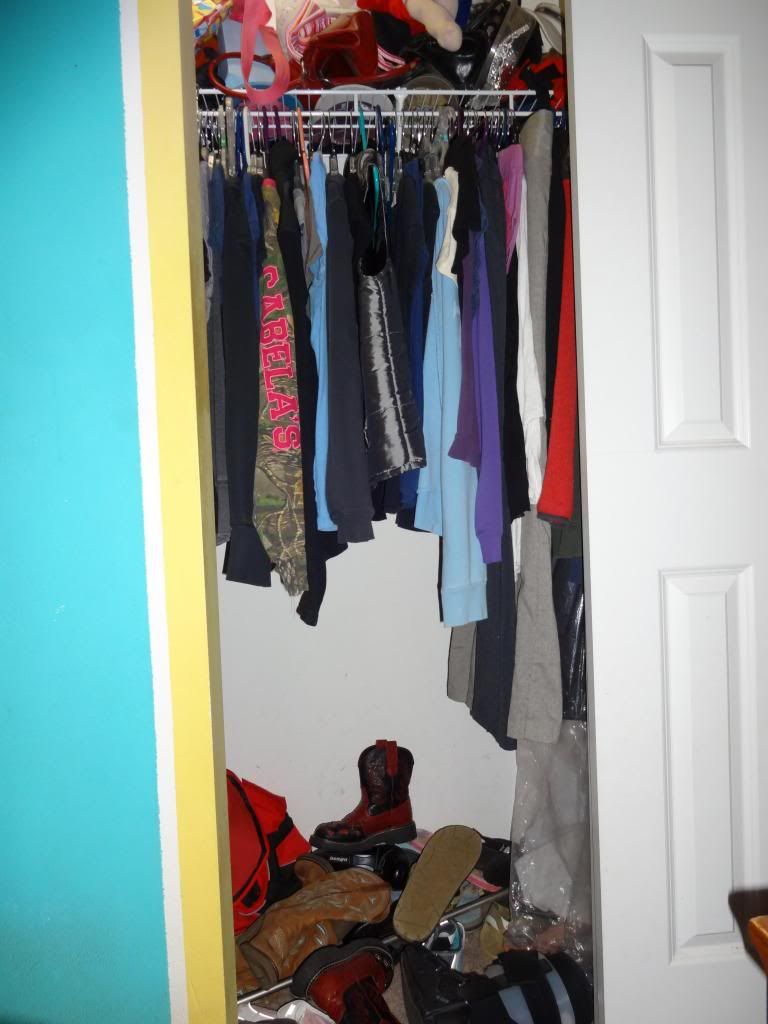 6 pairs of cowgirl boots, 15 pairs of flip flops, 2 pairs of water shoes, 3 pairs of sneakers and a few of my husband's stray shoes
5 purses, 5 beach bags, 1 gym bag,
2 feather boas
1 boxed wedding dress and 1 puffy petticoat thing that goes under the dress, that I should sell because no one will ever wear it again
3 bridesmaid dresses, one that has never been worn since the wedding was called off
4 weights
1 curtain rod
1 walking cast from when I fractured my foot doing the Susan G. Koman 60 mile walk
1 cabbage patch doll that my grandma made me
1 tiara that I wore for my wedding
Well now that is embarrassing, especially since that's just my side of the closet! Thanks for the inspiration to clean out my closet!