Happy Hump Day! How is everything going this week? It's been a pretty slow, normal week here.
We had a day where the baby poop exploded all over everything, found out I didn't bring a change of clothes with me and so he had to come home naked. Of course he fell asleep in the car seat, so he napped naked also. I don't think he minded
We had a hat kinda day
He has also figured out how to pull himself to standing, at 8 months (oh yeah he turned 8 months this week!) He now thinks he can walk, and just lets go of things. Of course this ends badly and he falls over.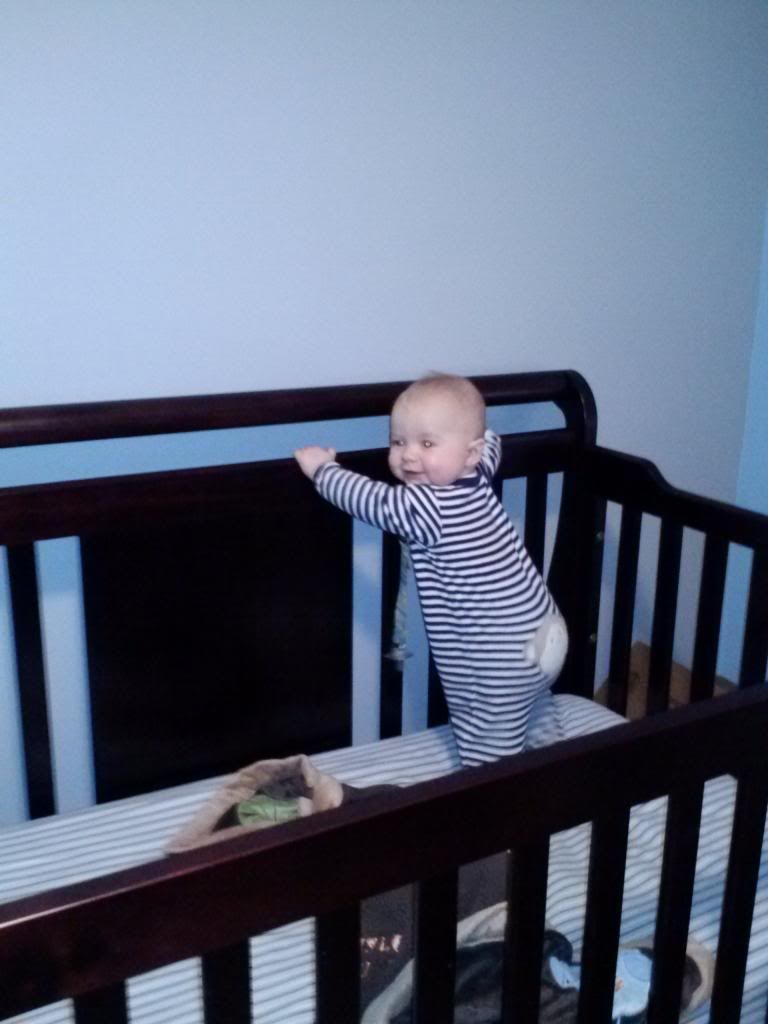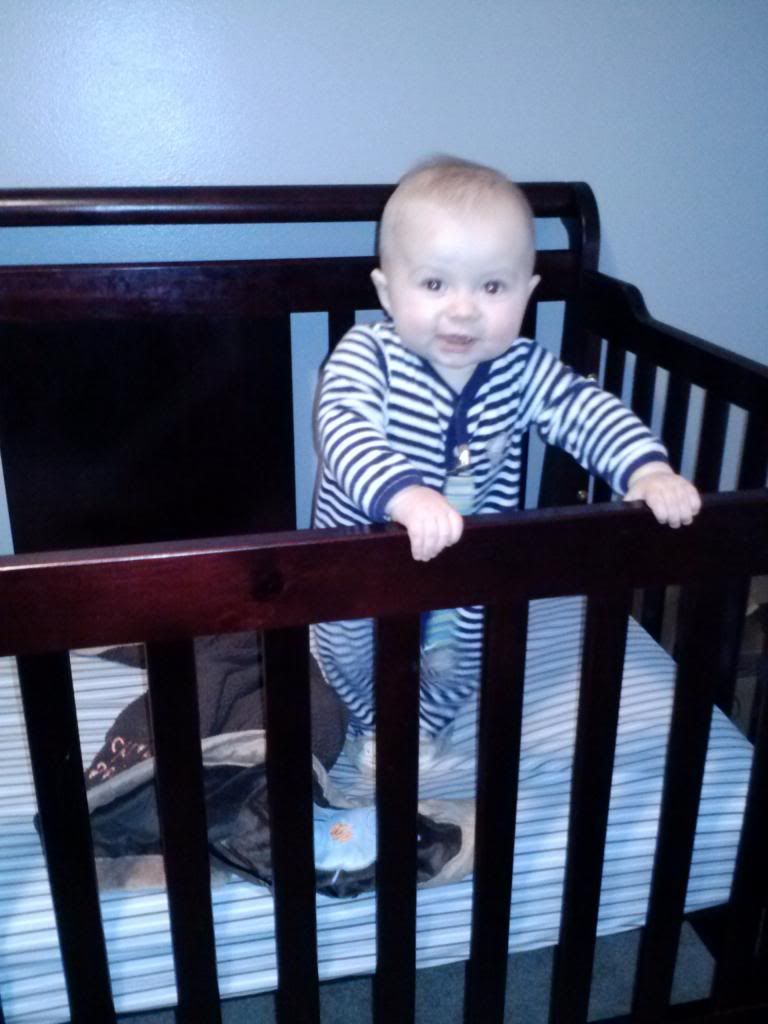 I received my giveaway prize from
Gfunkified
. My son was so excited about the deliveries and couldn't wait to open and see what he got. Because of course everything delivered to the house is for him.
We went to an indoor playground birthday party. Jensen tried out the swing for the first time, and Jakah used the excellent manners I taught him and proceeded to eat the cake in one bite.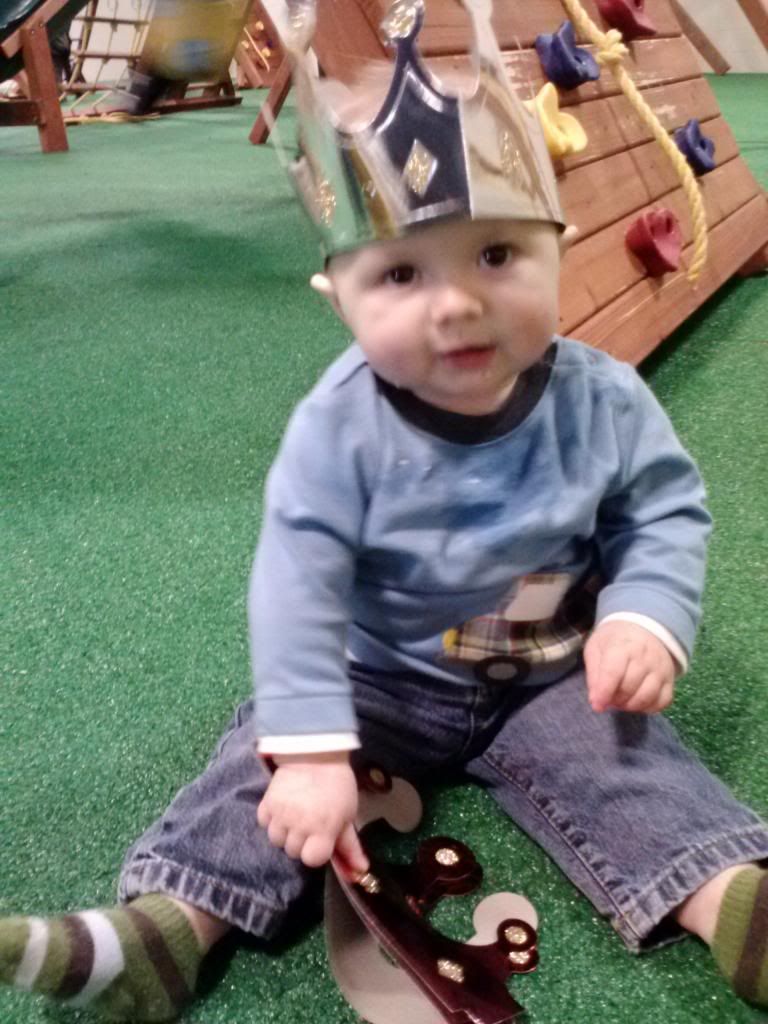 Worked on some Valentine's for his cousins and thank you cards for birthday presents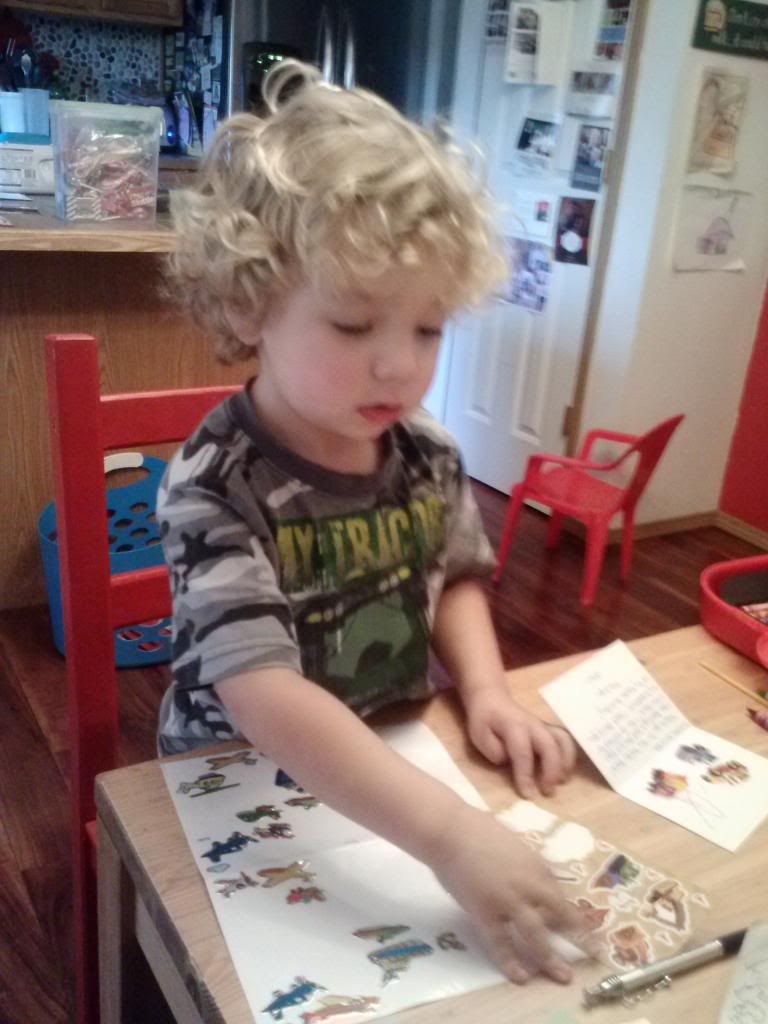 I had a
S'mores bar / Golden Graham off
at work, which I won.
We turned Jakah's crib into a big boy bed. So far nights have been good, but good bye nap time and the hour I had alone!
How was your week?
This is linked up with