I mentioned that my son turned 3 on Sunday. He requested a tractor birthday party this year. I wanted to show off all the things we did for the party. Just in case anyone was looking for ideas on a tractor party.
It wasn't too much since it was at a pizza place, and super bowl Sunday so it was a shorter party, but still fun.
Invitations:
I couldn't really find anything I really liked that didn't cost a fortune, so I made them myself and let Jakah put stickers on both the invitations and the envelopes.
Goodie Bags:
I found yellow goodie bags at the dollar store. Filled them up with yellow and green glow sticks, balloons, a green notepad ($1 at the craft store), tractor toys (found on clearance at Target after Christmas), tractor stickers (from a John Deere book I found at Lowes), some temporary tattoos, a few pieces of candy and a tire cup I had to turn into a tractor tire.
Tire Cup: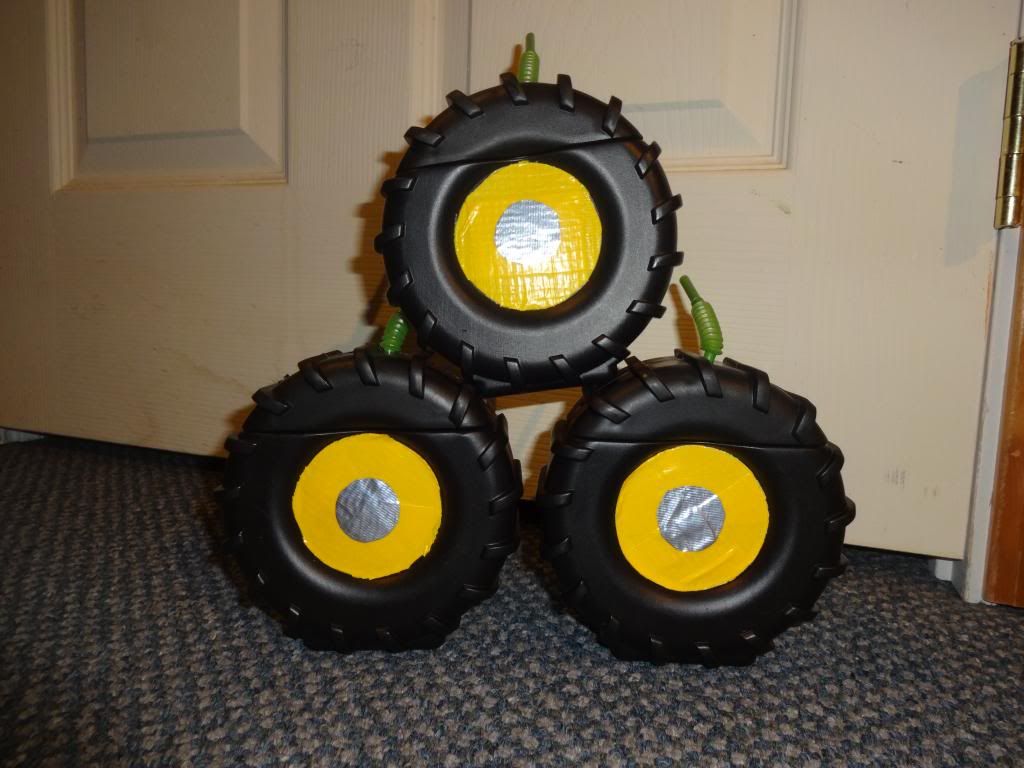 I found these at
Birthday Express
. They were originally monster truck tire cups. But with a little colored duct tape I was able to turn them into tractor tires.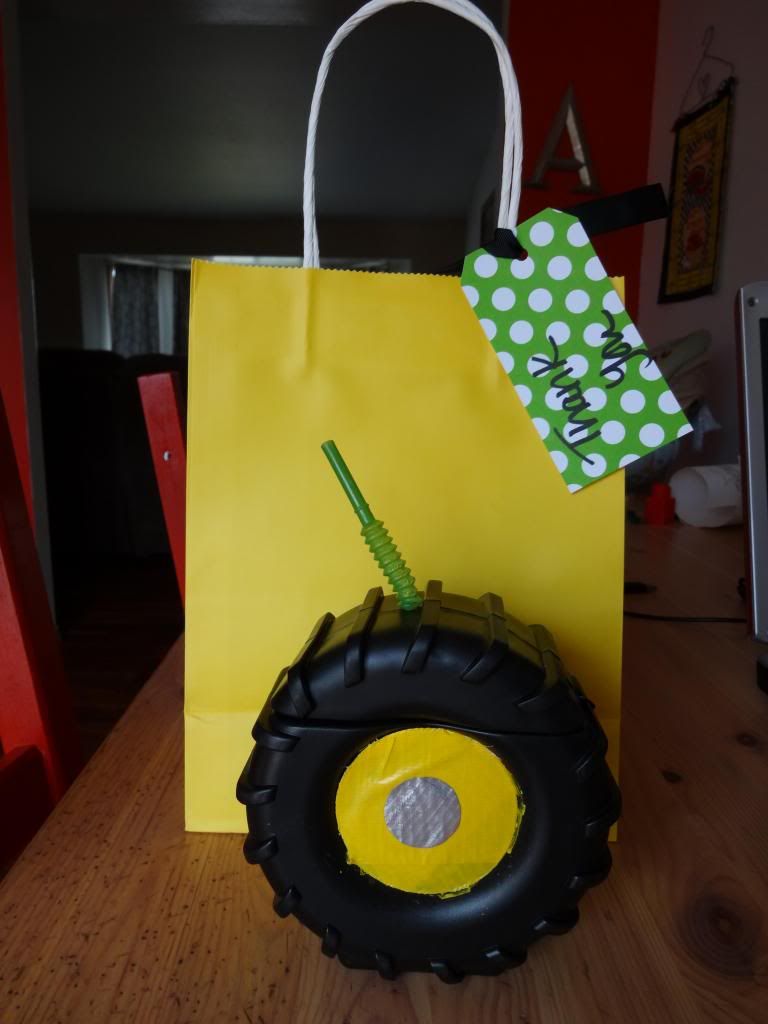 Cake: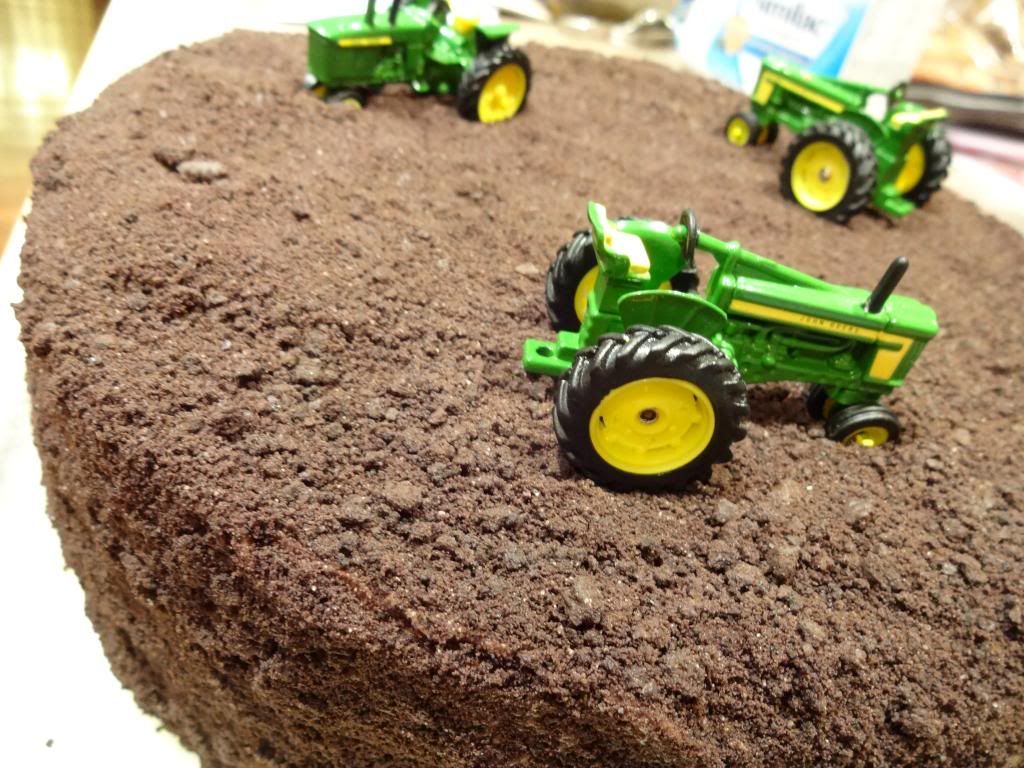 For his cake I made a vanilla cake, and colored it yellow and green. I covered it in chocolate frosting and then added crushed Oreos for the "dirt". I just topped it with a few tractors I picked up at the farm store in town.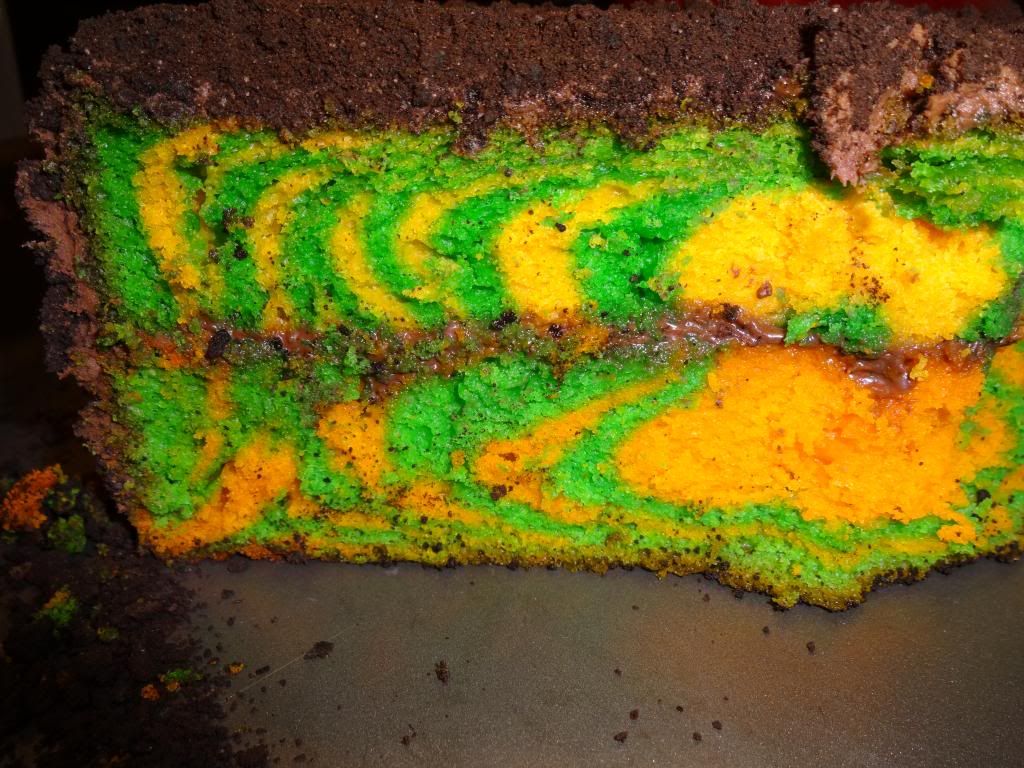 To get the yellow and green stripes, I would put 1 cup of green batter in the pan, and then 1 cup of yellow directly on top of the green. And repeat until the pan was 2/3 full. The weight forces the batter to spread out and you get a striped effect.
That's it! He was so excited for his tractor party, and I think partly because he helped so much with getting everything together!
This is linked up with:
White Lights, Whimsy Wednesday, Artsy Corner, Made In A Day, Michelle's Tasty Creations, The DIY Dreamer, Love Bakes Good Cakes, What's Cooking Love, Saving 4 Six, The Frugal Girls