I know this is late, but better late than never right!?
During tax season I bake up a storm. Mostly because I can take it to work and other people get to eat it. I've been taking in some killer recipes that I usually make, and trying some new ones. Found on
Pinterest
of course.
And oh my goodness am I happy I found this recipe. These are DELICIOUS and so, super easy to make!
They are made with powdered sugar instead of granulated sugar, so they are light and airy. Yum!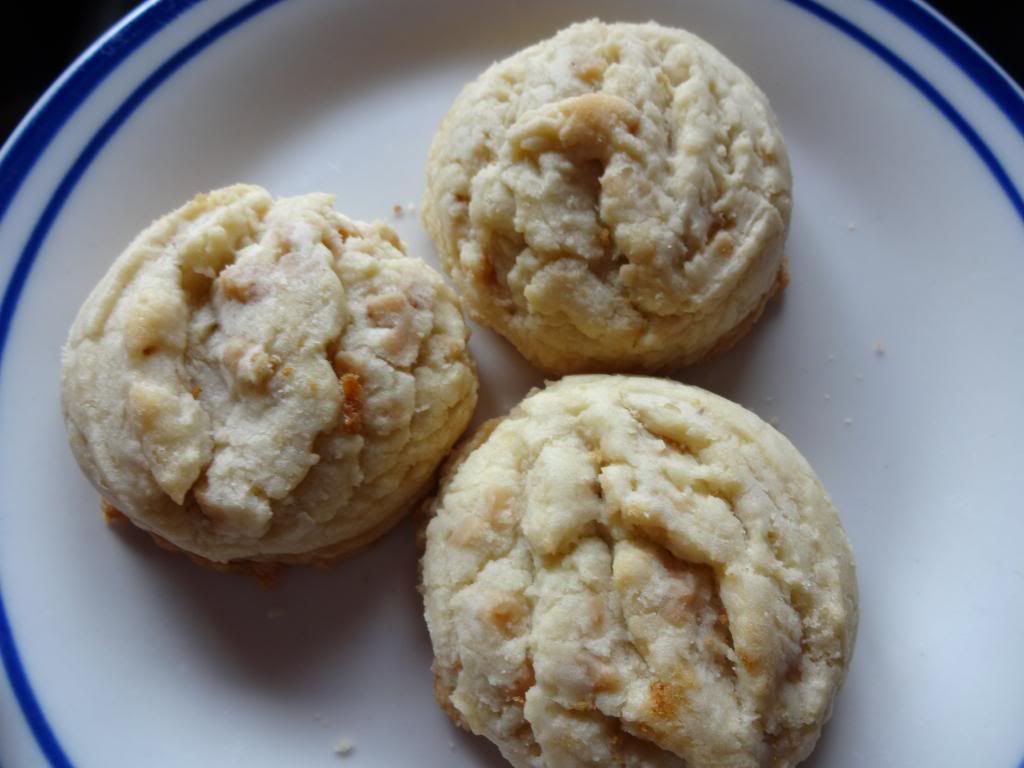 Butter Toffee Cookies
Ingredients:
2 1/2 cups of flour
1/2 teaspoon baking soda
1/2 teaspoon baking powder
1 1/2 cups powdered sugar
1 cup butter, softened
1 egg
2 teaspoons vanilla extract
1/2 cup toffee bits
(I doubled the recipe and added the whole bag which is 1 1/3 cups)
Instructions:
Preheat oven to 350 degrees.
In a large bowl, mix together butter and powdered sugar.
Add egg and vanilla
Beat until light and fluffy
Add flour, baking soda, baking powder, and toffee bits.
Beat at a low speed until combined.
Scoop onto a greased cookie sheet, using a cookie scoop or a tablespoon rolled into a ball.
(I use a cookie scoop)
Bake for 10 - 12 minutes
(I did 11 and they were perfect)
Cool and enjoy!
OK, ok I actually ate them warm, cause who doesn't love warm cookies straight from the oven. Which of course means I burned the whole inside of my mouth cause I couldn't wait to taste them.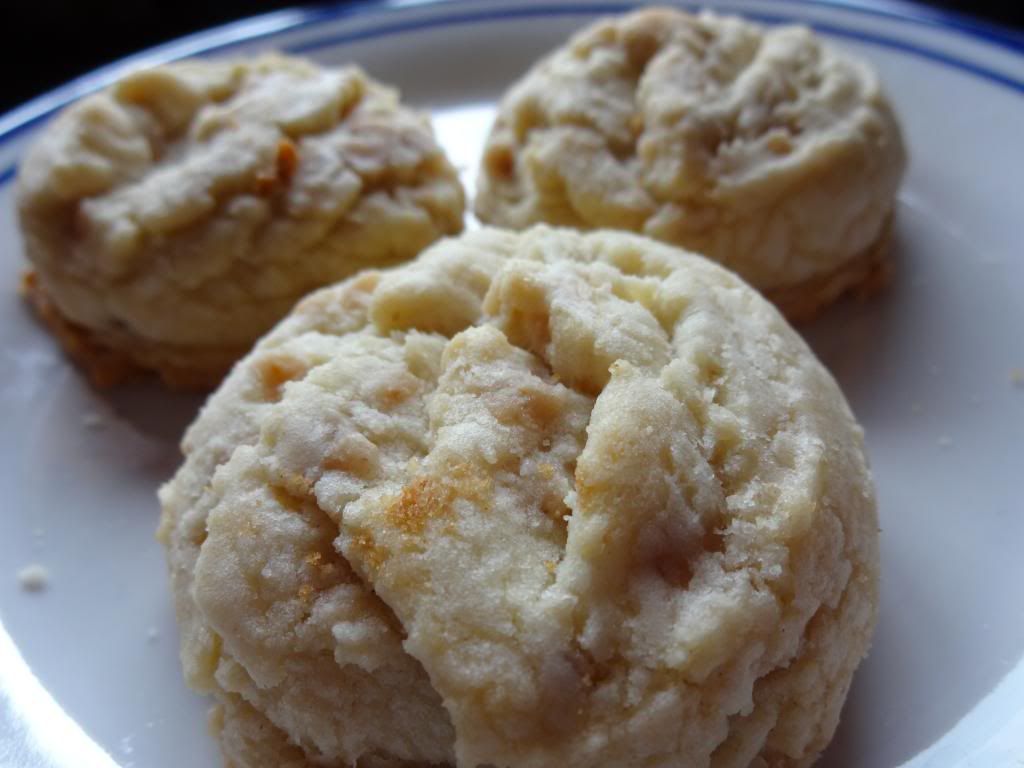 And they are amazing!
Go make them right now!