Ever feel like having some apple pie, but don't want to make a whole pie? Or maybe you just want a little bite of apple pie?
I swear when I make a pie only half gets eaten before we get tired of it.
I found this recipe on
Pinterest
, but decided to step it up a little. I am so glad I did. The dutch crumble on it makes it so yummy! And SO super easy!
And perfect for having just a little bit of apple pie instead of the whole thing.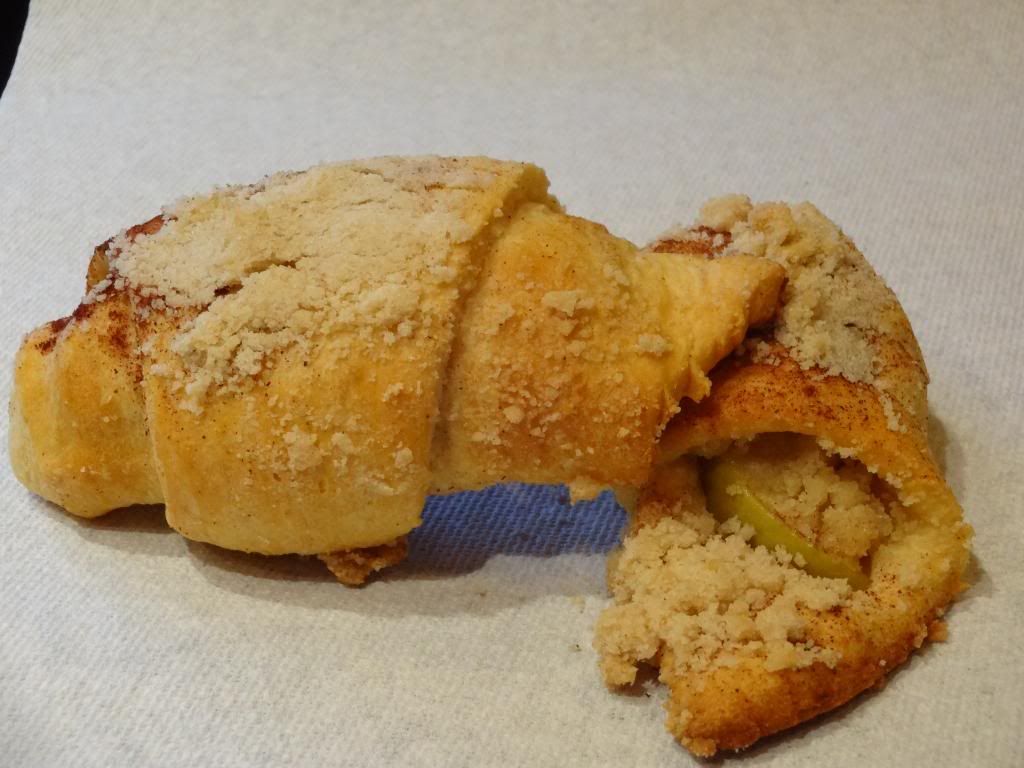 Dutch Apple Pie Bites
makes 24
Ingredients:
2 green apples, sliced (24 slices)
3 packages of crescent rolls
Cinnamon
1 cup flour
1/3 cup granulated sugar
1/3 cup brown sugar
1/2 cup butter, melted
Heat oven to 350 degrees
Cut apples into slices
Melt butter
Mix together flour and sugars
Pour melted butter over flour and sugar mixture
Mix together until crumbly
Open crescent package
Place 1 apple slice onto 1 crescent roll.
Sprinkle cinnamon and crumble mixture over apple
Roll up
Sprinkle more cinnamon and crumble mixture over top
Bake for 12 minutes
Eat and Enjoy!
Told you it was easy! And super yummy!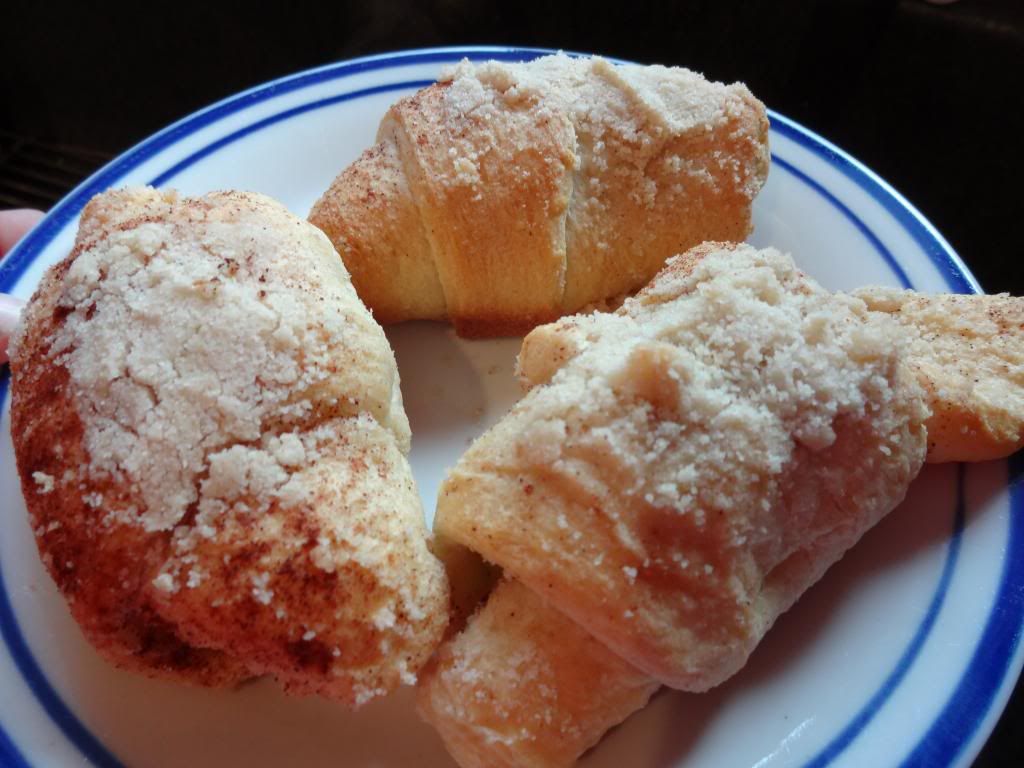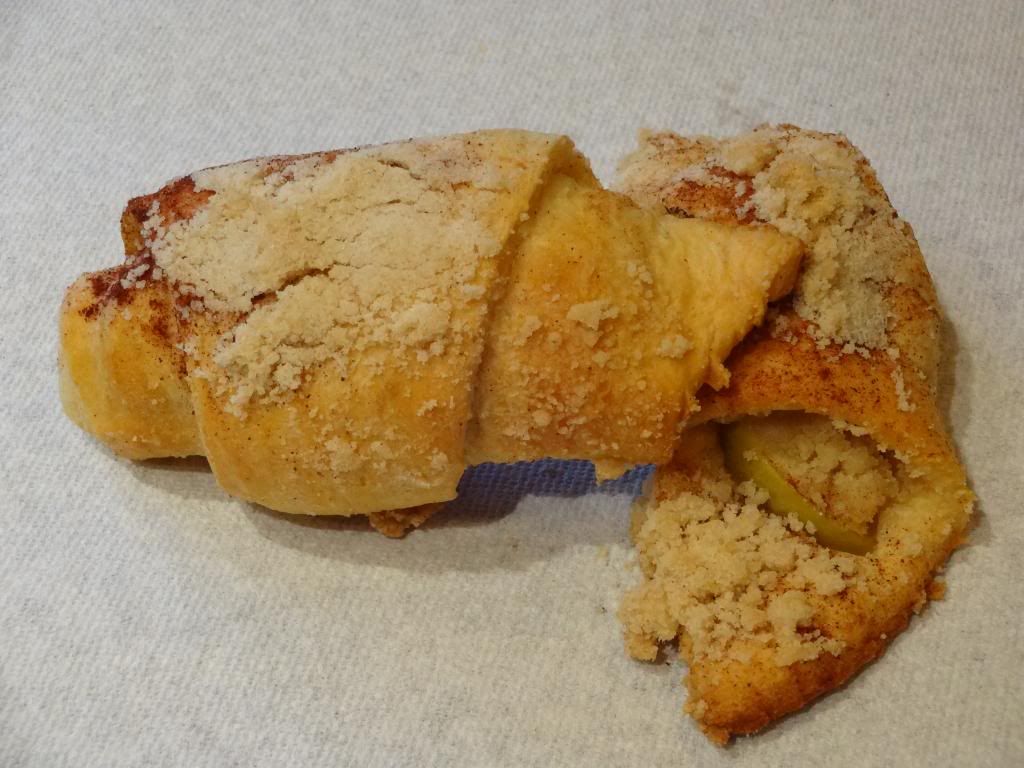 This is linked up with: